Ward airs views in Doha speech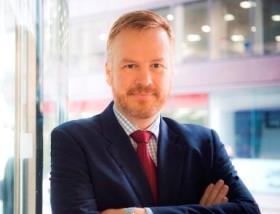 The MENA region has great (re)insurance potential, but also faces potentially devastating challenges, according to Ace Eurasia & Africa president Giles Ward.
Speaking at the Multaqa conference in Qatar, Ward said that opportunities included the young and increasingly educated population, as well as its strategic location on what many call 'the new silk road'.
Another opportunity is that insurance penetration levels remain "tantalisingly low", the Ace president went on.
"There are opportunities in MENA," he added. "But we need to be realistic about the scale, and the problems we need to navigate through."
The combined size of the MENA insurance markets is still only the size of Belgium's, Ward pointed out.
MENA insurance risks include geopolitical risks and the current pressure on oil prices, he added, but said that his main worry from an underwriting standpoint is the overcapacity in the market.
Ward said that the solution was threefold.
Firstly, to prevent surplus capital from masking unprofitable business.
"Ultimately, what we are talking about is the need for a culture change in the industry," he said.
Secondly, the Ace president said that the MENA region needed "fewer lemmings and more black sheep".
Ward explained that (re)insurers blindly following patterns of lower and lower pricing was destructive, lemming-like behaviour, and that more firms needed to be firmer with their pricing.
Thirdly, the region needed to reduce its reliance on cheap reinsurance capacity and cede less, Ward said.
"Overreliance on cheap reinsurance capacity can be a hard habit to break," he said.
Ward concluded that the region had great (re)insurance potential but that its current problems could hamstring the region if not dealt with.