Panel of re(insurance) experts discuss strategic issues affecting the GCC insurance and reinsurance markets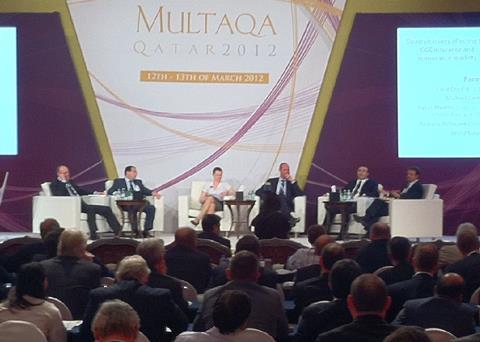 The reliance of local insurers on reinsurance to reduce volatility in their portfolios is a well established trend in the Gulf Cooperation Council (GCC) region. But do local insurers pass too much of their risk onto reinsurers?
This was a key topic of discussion today at the sixth MultaQa Qatar conference today.
One of the reasons for this "over-reliance" on reinsurance is the soft market and the desire by many local reinsurance players to grow their businesses at all costs. "The most important thing in this region is for the reinsurance market to grow," said Michael Gertsch, chief executive officer of Gulf Re. "No one really looks at results that much."
"Future profits are high on our mind," added Andreas Pollman, head of Middle East and North Africa (MENA) region at Munich Re. He explained that MENA has vast potential for the (re)insurance industry over the next few decades as there could be as many as 500m people living in the region and it is this future potential that his company is focused on.
Farid Chedid, chief executive officer, of SEIB insurance company, shared the view that local insurance carriers pass on a significant portion of their risks to reinsurers: "The reliance on reinsurance is a fact in the GCC and as long as reinsurance remains cheap this is not going to change."
He also claimed that one of the reasons why reinsurance prices are so low is the intense competition in the local market. "For every reinsurer that withdraws from the market another four or five enter the market."
"Another reason why this region is so attractive is the perceived low natural catastrophe exposure," added Gertsch. "That means you can write a less capital intensive portfolio."
When it comes to ceding or retaining risk, Chedid argued that it is up to each insurer to decide what the best thing for their company is.
"Do you risk your own capital or do you rely on reinsurance to protect you from volatility?"
Of course assuming too much of their clients' risk is also a threat to reinsurers as well. And with an expensive retro-cession market, which makes it harder for reinsurers to cover their own exposures, some reinsurers in the region might be carrying more risk than they can manage, added Gertsch.
Another question that was raised is whether in this environment reinsurers can actually make any profit. "While premiums have gone down the risks have gone up," said Lukas Mueller, director and head of market underwriting for the Middle East and Africa at Swiss Re. "But overall reinsurers are still making a profit, however the margins are exceptionally volatile."