As the country opens up, (re)insurers need to move quickly to seize the opportunities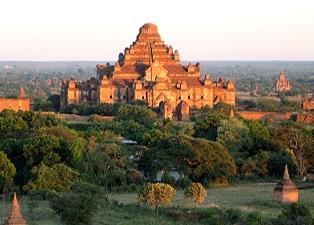 With few untapped (re)insurance markets remaining in Asia and indeed around the world, recent developments in Myanmar including political reform, lifting of sanctions and granting of new insurance licences to private carriers have sparked fresh interest in the country.
The decision last year by the Insurance Business Supervisory Board (IBSB), the country's regulator, to invite applications for new insurance licences was an important first step in opening up the market in Myanmar. However, in reality, opportunities will be limited in the short term for the international (re)insurance players. Nevertheless, those that are looking to capitalise on the opportunity will need to move quickly to avoid being left behind, while being prepared to wait for a return on their investment.
For the last 20 years the state-owned Myama Insurance Company (MIC) has held a monopoly position in the country. It has an annual gross written premium of around $31m – a figure that is anticipated to rise rapidly – and currently employs most, if not all, of those individuals within Myanmar who have a knowledge of the insurance market. It writes 48 classes of business, has 38 branches and more than 600 agents across the country.
Of those private domestic insurers that applied for new licences last year, 12 were successful. However, those companies still have to undergo a further approval process with the IBSB before commencing activities at the end of June this year. They will be permitted to write policies in just six classes of business: life, fire, comprehensive motor, cash-in-transit, cash-in-safe and fidelity. In addition, private insurers will be required to use the same policy wording and charge the same rates as the MIC, and cede 30% of their business to MIC.
Pushing at an open door
While today, the country effectively remains closed for business to foreign players, it is anticipated that they will be allowed to participate in the Myanmar insurance industry in two to three years time. In the meantime, there are avenues that can be explored.
It is highly unlikely that, even once restrictions are lifted, international companies will be able to apply for a new licence to write insurance business in Myanmar in their own name. Instead, these carriers are more likely only to be permitted to enter the market in partnership with one of the 12 private local insurers. If this is the case, each of the 12 will be actively courted, and once they form an alliance, the market will once again effectively be closed to new applicants. For new local private insurers, creating the infrastructure to take on the well established MIC to compete profitably will be very challenging. Having the help and support of an established international player can only be to everyone's benefit.
Being on the ground by opening a representative office inside Myanmar is therefore a critical first step – a process that takes around three months and requires IBSB approval. A number of international carriers have already done this, and are in a much stronger position to be able to continue a conversation with the IBSB and attract a partner. The next step is to agree a road map of how that relationship will operate and develop over the next three to five years, and will have it be approved by the IBSB.
The road map should cover a number of areas. These include addressing the local talent shortage, possibly through a two-way secondment programme to raise knowledge and transfer intellectual property. With private insurers in Myanmar unable to differentiate themselves on policy wording or price, distribution is the only card they hold. International partners will be able to give advice for example on the process for establishing a tie-in with a local private bank, allowing the local insurer to widen its access to the market. And, as the market grows, an international partner can help meet increasing regulatory capital requirements.
On the other side, with only 30% of business mandated to be reinsured with the MIC, international partners will be well placed to bid for some of the remaining 70%. And, when the regulator does open the market to foreign direct investment, those international carriers with a local partner will be well placed for any buy-out opportunities.
However, nothing is set in stone and the international market should anticipate further developments in Myanmar. One fact though does remain indisputable – Myanmar is Asia's final frontier in the insurance market and those that want to seize the opportunities that it presents need to move quickly.
Andrew Holderness is global head of the corporate insurance group at Clyde & Co.