OBA's Craig Cannonier to replace incumbent Paula Cox after election battle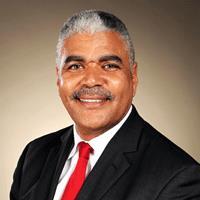 One Bermuda Alliance (OBA) leader Craig Cannonier (pictured) has become Bermuda's premier-elect after his party defeated the incumbent Progressive Labour Party (PLP), led by current premier Paula Cox.
OBA won 19 of the 36 available seats, leaving PLP with 17. This ended the PLP's 14-year stretch in power on the island.
Independent candidates failed to take any of the seats.
According to Bermuda's Parliamentary Registry, OBA won 51.7% of the total votes and PLP 46.1%, leaving independent candidates to pick up the remaining 2.3%.
Cox lost her seat in the Devonshire North West constituency to the OBA's Glen Smith, who defeated her by 40 votes.