Earthquake fund pays $160m for $3.25bn of cover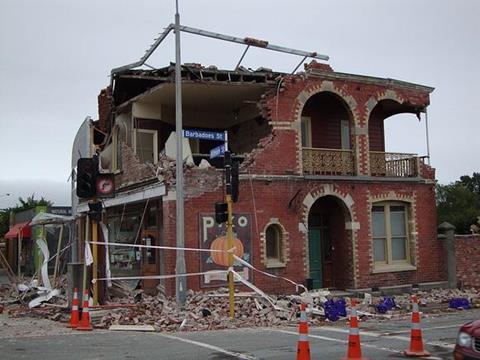 New Zealand earthquake recovery body The Earthquake Commission has paid $160m for increased reinsurance cover for the 2013-14 year.
The premium provides reinsurance cover of $3.25bn, and before the Canterbury earthquakes in 2010 the commission paid about a quarter of the premium figure for $2.5bn of cover for single events.
After a future disaster the commission, backed by a crown guarantee, would pay the first $1.75bn, followed by the $3.25bn of reinsurance cash. The commission and crown would jointly cover any costs above $5bn, according to Business Day.
Commission chief executive Ian Simpson said the $3.25b reinsurance cover would kick in again if two separate earthquake insurance events took place in a row, as happened in Canterbury in 2010.
He said: "So, if we had a similar sequence to the Canterbury earthquakes, we'd have up to $6.5b of [reinsurance] cover in any one year."