Guy Carpenter announces a slew of senior appointments across its leadership team, amid some senior exits from acquired rival reinsurance broker JLT Re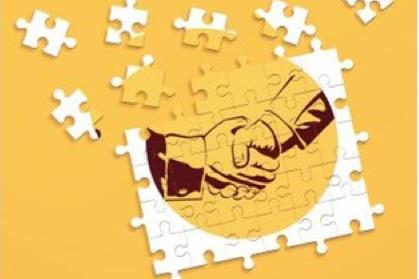 Guy Carpenter has announced a bunch of reshuffled senior appointments, amid some JLT Re exits, following its acquisition of the rival reinsurance broker.
The senior leadership appointments started with Kevin Fisher, who has been appointed as chairman of London North America business, in addition to his previously announced role as chairman of UK and global specialties.
Vicky Carter, currently chairman of global strategic advisory, has been appointed chairman of Global Capital Solutions, international,
Like Fisher, Carter reports to Guy Carpenter's president and CEO, Peter Hearn.
The reinsurance broker said Carter would work closely with David Priebe, vice chairman of Guy Carpenter and head of its Global Capital Solutions arm, which has grown in stature.
Its Global Capital Solutions Group is now comprised of GC Securities, led by Shiv Kumar, and Global Risk Solutions (previously labelled Global Capital Solutions), led by Ed Hochberg.
Integration team appointed
A new senior leadership group has been formed and tasked with the integration of JLT Re clients and colleagues, production of new business and working with existing clients affected by the merger.
This group consists of Roberto Cauldron, Pedro Farme, Erik Lakatos and Anthony Mirabal "in the interim" (suggesting its composition may change), reporting to the CEO of its international business, James Nash.
"Our focus throughout the integration is building a structure that allows our firm and our colleagues to deliver the full value of the combined organization to clients," said Guy Carpenter president and CEO Peter Hearn commented.
"We are confident that we have the right structure, leaders and teams in place to deliver on Guy Carpenter's commitment to its clients: to identify opportunity in risk that will drive profitable growth," Hearn added.
Senior JLT Re exits
Several senior JLT Re executives and more senior brokers in London have already reportedly headed for the exits, with some job appointments already announced by rival intermediaries.
Neill Cotton, head of JLT Re's facilities division has reportedly resigned.
Vanessa MacDonald Smith, CEO of JLT Fac, has also reportedly quit her role.
Keith Harrison, JLT Re's CEO for UK and Europe, has reportedly left, despite being lined up to take up a senior Guy Carpenter role, running the London division of its North America business.
Mid-size broker BMS Group has hired several other senior leavers.
BMS has appointed Pete Chandler as president of its US reinsurance operations. Chandler was previously deputy CEO of JLT Re, responsible for its North American business.
Nick Moss, formerly JLT Re's global finance director, has joined BMS as the re/insurance broker' new chief financial officer.
BMS has also appointed Chris DeMuth as senior vice president of BMS Capital Advisory, the company's investment banking division. He formerly held the same title at JLT Capital Markets.
Smaller rival re/insurance broker Beach has taken on at least two former JLT Re senior brokers, according to an Insurance Insider report.
GC reshuffle continues…
Ross Howard, vice chairman of Guy Carpenter, plans to retire later this year, after more than four decades in the reinsurance business.
In the interim he will continue to support the company's integration efforts and ensure the combined business delivers maximum value.
Hearn said: "I would like to thank Ross Howard for his partnership during the integration process, his advocacy for colleagues and clients across the organization and his contribution to the reinsurance industry over the past 42 years."
Aidan Pope, CEO of Latin America & Caribbean, also plans to retire following a transitionary period to ensure the successful completion of the renewal season.
Within Guy Carpenter's Global Specialties business, James Boyce continues as CEO, reporting to Hearn, while Bradley Maltese has taken up his recently appointed role as vice chairman, reporting to Boyce.
Each Global Specialties segment will have a leader reporting to Boyce, as well as a senior leadership team "responsible for advancing the business and the integration of clients and colleagues", the broker said.
Of these, marine and energy will continue to be led by Jim Summers. The senior leadership team will be comprised of: Graham Devlin, Nick Jay and Martin Stephenson
Aviation and aerospace will continue to be led by Ian Wrigglesworth. The senior leadership will be comprised of: Graham Barden, Paul Smith, Barry Stiff and Martin Stoney
Non-marine specialties will continue to be led by Richard Morgan. The senior leadership team will be comprised of: Bill Bennett, Richard Carver, Paul Esterbrook, Stephen Firmin, Roland Morse, Simon Sharpe and Dean Smith.
Trade credit & political risk at Guy Carpenter will be co-led by David Edwards and Ashley De Laroque.
Edwards will focus on the production and servicing of international clients working closely with the wider International platform, the broker said, while De Laroque will focus on the production and servicing of London market clients.
James Nash will continue in his role as CEO of the broker's international business, reporting to Hearn.
The following business units and leaders report to Nash: Carolyn Morley and Ian Kerton will co-lead a new unit combining global casualty and UK property and casualty teams.
Morley will lead the global casualty business, Kerton will focus on the London market plus South Africa, and Jonathan Fahie has been appointed chief operating officer for the unit.
Charles Whitmore continues in his role as head of the placement solutions group and Shaun Scade will continue in his role as head of accident & health;
Massimo Reina continues as CEO of Continental Europe and Middle East; Tony Gallagher continues as CEO of Asia Pacific; and Jeremy Fox becomes chairman of Asia Pacific.