BHSI is in the Middle East for the "very long term" relying on empowered local teams and unmatched capital strength to grow in the region
Berkshire Hathaway Specialty Insurance (BHSI) will have all key product lines serviced by June 2018 to focus on writing facultative reinsurance from the Dubai International Financial Centre (DIFC).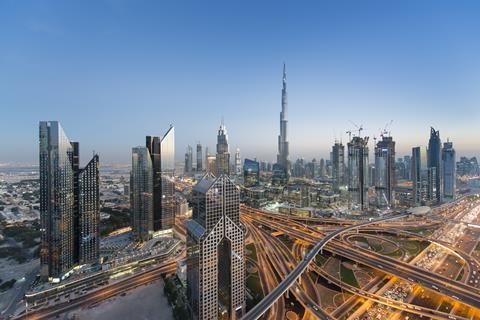 Speaking with Global Reinsurance, Marc Breuil, president of Asia Middle East, BHSI, talked of the importance of underwriters' empowerment and relying on local knowledge and expertise to guarantee relevance in the market.
"Our intention is to have a team of top notch insurance professionals who will be making underwriting and claims decisions in the time zone for the Middle East markets that they know," he said.
On February 09, 2018, BHSI received its license from the Dubai Financial Services Authority and established an offi­ce in the DIFC, while naming Alessandro Cerase as its senior executive offi­cer (SEO) and Neeraj Yadvendu as deputy SEO and head of third party lines for the Middle East
"BHSI has already hired a dozen people to support its Middle East operation: we wanted to bring BHSI's strength and clarity of capital into the DIFC - an important driver behind our decision to establish a branch as opposed to an MGA" said Alessandro Cerase.
In phase one of its plans for the region, BHSI in DIFC is providing a suite of specialty and commercial re-insurance products to its network of brokers and ceding companies with a focus on construction, energy, property, marine, casualty and executive and professional lines.
"We've seen the oil price bounce back in 2017, and with that, so has investment" said Breuil. "There is a compelling focus around the idea of 'smart cities' and huge infrastructure plans."
"We're going to see risk emanating from a lot of different places and we want to be in a position to fully embrace the opportunities with the right partners," he added.
Breuil views BHSI's unmatched capital strength as a significant differentiator when it comes to the overall offering.
"We are solely offering Berkshire Hathaway capital and we believe that provides a strong level of certainty to our customers," he said. "We are the sole decision maker when it comes to underwriting and claims – it is our own risk appetite that drives our underwriting decisions," he said.
"We want to build a sustainable book of business, providing a true service, a true partnership to our distribution partners, ceding companies and customers. We are here for the very long term."
The decision was made to support the Middle East operation from Asia. As part of that strategy, BHSI's Middle East SEO Cerase is also leading first party lines for the broader Asia Middle East region, which includes BHSI's other regional hubs of Hong Kong and Singapore as well as its operations in Malaysia and Macau.
"I think there is a commonality of business between emerging Asia and emerging markets of the Middle East and that commonality will help us find synergies between the two sides of the region," said Breuil on this strategic decision.
"You have this huge initiative arising from China – One Belt, One Road – which is going to impact 62 countries and see trillions of dollars of investment going from the East to the West and through all countries between China and the Middle East, so there's a logic there," he added.