Grahame Chilton speaking at MGAA conference 
Grahame Chilton, the outgoing chief executive of Gallagher UK, urged the industry to call out "rogue" managing general agents (MGAs) for the sake of the model's future credibility.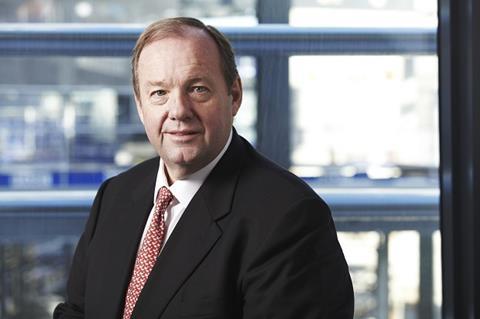 During his opening keynote address at this year's MGAA conference, Chilton voiced his concern about the impact poorly run MGAs could have on the everyone else.
"You only need one rogue MGA to bring it all down like a house of cards," he told the audience. "We all have a role to play. As an industry we should questions and call out some of the worst exponents."
The sternness behind his words only demonstrates how much he admires the MGA or "virtual insurer" model, he explained.
"It will only take a very few rogue businesses to cause tremendous customer detriment as it questions the behaviours of many of the excellent MGAs we have in the business today," he said.
"It is very clear that many of the most imaginative things happening in the insurance industry today, start their life within MGAs.
"But whether it's an insurer or an MGA, any form of reckless underwriting, with no capital or minimal capital and an absence of regulatory oversight, we just can't accept that," he added.
Chilton emphasises the role regulation will play in sniffing out rogue players and is encouraged by the increased interest in MGAs by the FCA and PRA in recent months.
"I think it's really important to look at the whole regulatory side of this business. I'm a great believer in robust regulation and I think it's key in today's transparent world," he said.
"I don't think the current 'light touch' regulation on MGAs is something that is going to carry on. Both the PRA and FCA are taking much more of an interest now and while their attention is currently on larger MGAs, I think it will come down the pipe and I think it's the responsibility of all of us to ensure that MGAs have a robust risk and governance framework," he said.
"They need to be able to confidently demonstrate that they're serving the best interest of all their stakeholders," he added.
ILS-backed MGAs
During his keynote, Chilton also highlighted the efficiencies of bringing capital risk are only going to increase and that MGAs are well placed to facilitate this.
As the ILS markets look to get closer to the risk, as we have already seen with developments in the reinsurance ILS markets, Chilton said: "Going forward, we can expect to see enormous strides being made by the ILS market to access non-correlated opportunities for their investors and they will look to support MGAs – something we're already seeing in the property CAT space and we're going to see it in many other areas too."
Chilton is confident in the future success of these ILS-backed MGAs due to the significantly lower expense basis than the current suppliers of capital to the industry.
"At the end of the day, for the customers, the cheaper the cost of capital will allow them to write and survive," Chilton said.