Booth joins from Randall & Quilter 
DARAG has appointed Tom Booth as group chief executive, effective July 23.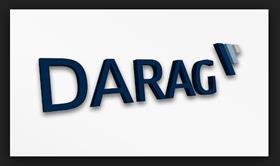 Booth joins the legacy acquirer from Randall & Quilter Investment Holdings in Bermuda, where he was group chief financial officer.
The company said that Stuart Davies will remain as executive chairman until the transition is complete. He will then become a Non-Executive Chairman.
Commenting on the appointment, Davies said: "DARAG is set on global growth, with several key transactions in core and new markets in recent months. Tom is the ideal candidate to lead this continued expansion."
Booth added: "DARAG has an outstanding reputation as one of the market-leading providers of legacy solutions.
"Legacy is a fast-growing market, with excellent revenue potential and a track record of delivering market-beating returns. DARAG's expert team has deep knowledge and understanding of the global market, and I am honoured to be joining this exciting business as CEO," he said.