The partnership hopes to shake up the traditional assessment of marine risk 
Insurtech firm Concirrus and EY have entered into an agreement to accelerate the adoption of behavioural-based underwriting and risk management in marine insurance.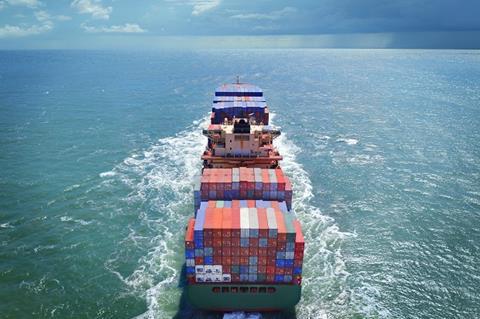 Using artificial intelligence (AI) developed by Concirrus which powers marine insurance software, the partnership aims to help marine insurers move from older demographic based underwriting models, to a new world of more accurate, live behavioural based underwriting.
Concirrus' software, Quest, accesses and interprets large sets of data, such as vessel statistics, movements, cargo and machinery information and combines this with historical claims information to reveal the behaviours that correlate to claims.
According to a joint press release, the traditional model to evaluate risk in marine is now under "significant pressure to modernise as regulatory and commercial changes drive the need to better understand risk, faster". New sensor, machine learning and analytical capabilities have created new ways for insurers to understand their exposures and control claims.
Working together, EY and Concirrus aim to harness these technologies at scale to drive behavioural analysis that considers ship's location, speed, and others to offer more accurate underwriting models.
Andy Yeoman, chief executive of Concirrus, said: "With recent advances in technology and the masses of data available from insurers and the shipping industry, we have found a way to understand the behaviour of the assets insured. Through our analytics work with leading London and Global insurers, we have proven that behavioural data is a better indicator of risk than traditional demographics. With every customer, we've delivered insights and new rating factors that simply did not exist before."
He added: "This new way of working presents exciting opportunities for marine insurance underwriters to manage the loss ratios of their risk pools, and accurately price new business without claims history."
Chris Payne, EY EMEIA head of insurance technology go to market and alliances, commented: "Driving innovation within the specialty insurance market is something we are very focused on. The unique toolsets and data that Concirrus has access to will drive new insights in the marine insurance industry, and we are thrilled to be working together."
He added: "Leveraging EY's insurance knowledge and longstanding relationships in the industry, and Concirrus' unique combination of data and proprietary technology, we can help insurers, brokers and Protection and indemnity insurance clubs enter a new world of marine insurance."