Event to take place on 19 November 
Rob High, chief technology officer (CTO) at IBM Watson will deliver the keynote speech at this year's GR Innovation & Insurtech event, taking place on 19 November, in Bermuda.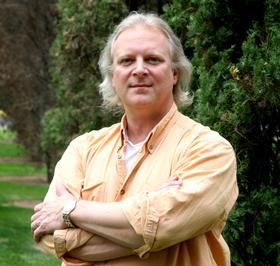 Keynote: The World Revolution of Artificial Intelligence
The IBM Watson CTO will share his insights into working at a company in the race to become a global leader in artificial intelligence (AI).
High will kick off the conference discussing the huge opportunities AI presents, not forgetting the accompanying challenges…of which there are many.
He will address questions around ethics, the human behind the machine and how we go about training machine learning models with less data, or data which is not yet in a usable format.
High will provide the audience with insight into how to apply this technology into risk and re/insurance and how to see beyond the challenges.
As an IBM Fellow, Vice President and Chief Technology Officer, at IBM Watson, High has overall responsibility to drive Watson technical strategy and thought leadership. He is recognised as a leader in AI, specialising in the application of deep natural language processing to unstructured data to infer answers.
Fun fact… One of High's projects at IBM involved teaching social skills to robots.
For further information on the event, you can view the full agenda on the event website
Register before 31 August 2018 to receive our special early bird rates - click here
Bermuda Innovation & Insurtech 2018 will take place on Monday 19 November 2018 at Rosewood, Bermuda