Major acquisitions by AIG and AXA have cast the spotlight firmly on Bermudan target companies, but deals are rife throughout the insurance market
Few predicted that the first few months of 2018 would see marquee insurance mergers on the scale of AXA's acquisition of XL Catlin or AIG's purchase of Validus, though the strategic thinking behind those deals makes perfect sense in an environment in which organic growth is hard to come by.
In XL Catlin, AXA has bought scale in commercial (re)insurance, particularly in the US. For AIG, the Validus deal takes it into the reinsurance space with Validus Re, returns AIG to Lloyd's through Talbot and also brought AIG closer to the alternative capital market through ILS asset manager AlphaCat.
"In both cases it was the motives of the buying party that were a surprise, rather than the fact that the vendors were prepared to sell," says Peter Allen, partner, insurance of Moore Stephens. After all, he notes, the failure of 2017's catastrophe losses to budge pricing upwards has given plenty of affected carriers a number of reasons to explore their options.
"If losses on that scale have not driven measurable premium rate increases, then we could be in for a very long wait until there is a harder market - a wait in which shareholder returns will slowly erode. The opportunity to get immediate value by accepting a bid at respectable levels was too good to miss [for Validus and XL Catlin]."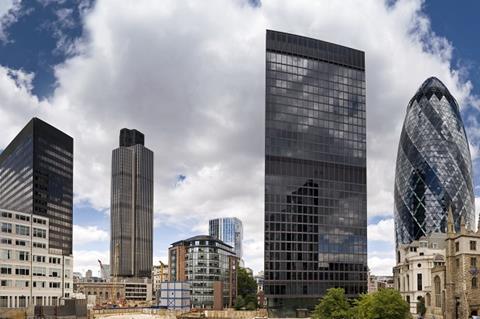 However, he says, few expected AIG chief executive Brian Duperrault to move so soon to put AIG on the front foot. "And AXA's bid for XL Catlin was a surprise because the market did not expect AXA to want so large an asset in a market of which it has until recently been explicitly nervous."
According to Deloitte, the number of deals involving US or Bermudan underwriters decreased by 13 in 2017, from 97 to 84. The largest closed transaction during the year was valued at $1.9bn— the lowest figure since 2013 and the fourth-lowest figure for any year over the past 12.
However, the start to 2018 has already seen three bigger deals that this – AIG, AXA and Lincoln Financial Group's acquisition of Liberty Life Assurance Company of Boston – suggesting the M&A train may be back at full steam, and not just at the top of the food chain.
As James Tye, partner, transaction services, with PwC, points out, MGAs are a "super-hot" sub-sector, while M&A has also been rife in the UK broking market where companies have been fetching 3x multiples, mainly from private equity investors. "There are now six insurance broking consolidators active in the UK market, all but one backed by private equity," notes Allen.
InsurTech acquisitions are also likely to accelerate as more insurers appreciate the potential long-term efficiencies they can gain by adopting the latest analytic technology including machine learning. US/Bermuda insurers alone spent $9bn on InsurTech M&A between 2012 and 2017, according to Deloitte.
Strategic targets
When it comes to pure insurance consolidation, Will Geer, partner with Deloitte, expects to see more deals driven by buyers seeking to fix their own strategic challenges in the way AXA and AIG did.
"In other words, buying businesses that relatively quickly bring you something you want but don't already have – be it new or improved underwriting capability, increased product or geographical exposure, or the well-publicised benefits of a Lloyd's platform," he says.
Deals designed to bring scale or relevance in new markets often result in the acquired entity retaining a large degree of independence with the original management team staying in place, says Catherine Thomas, senior director of analytics at AM Best. "This acquired entity retains some of the advantages of being the smaller organization such as potentially being more nimble and innovative while benefiting from the protection in the new parent's very large balance sheet."
These deals also help the buyer to diversify and thereby reduce its exposure to increasingly commoditised wholesale business lines, Thomas adds.
"Organic growth opportunities really have been quite limited lately and insurers are struggling to find good sources of profitable growth," she says, noting that with low borrowing costs, cash rich buyers are keen to deploy capital.
Key markets
Recent deals have cast attention on Bermuda-based firms as potential targets, with Aspen the clear frontrunner to be acquired next after deciding to explore its selling options. It's taken some time for Bermudan M&A activity to warm up, which Allen suggests many market observers attributed to the reluctance of Bermudan CEOs to countenance the absorption of their businesses in others.
However, "recent deals have shown the limits of that analysis," he says, adding: "There cannot be many boards of Bermudian reinsurers who do not have potential M&A at the back of their mind."
M&A in the Lloyd's market has slowed in the last couple of years and the number of viable targets has shrunk considerably, pushing up prices. Amlin, for example, fetched a notable 2x book price from Mitsui Sumitomo in 2015 and according to Allen, the major insurers left are likely to trade at a "rarity premium", making some buyers think twice.
"Hostile deals are rightly extremely unusual in this market because of the extent to which they are exposed to people risk, so buyers will have to wait for any of those businesses to decide that they are ready to deal," he adds.
However, Geer says there are "clear indicators" to suggest that the remainder of 2018 will be a busy time on the M&A front in London. "The main driving force being global specialty businesses looking to potentially divest their Lloyd's platforms," he explains.
"Notwithstanding the continuing challenges around underwriting conditions in the Lloyd's market, the wider attractions of owning a Lloyd's platform are undiminished, so there will be significant interest in these businesses as and when they come to market."
Some big names have already come back onto buyers' radars – Sompo sold its acquisition Canopius last year while Hannover plans to offload Chaucer.
And according to Tye, the Lloyd's market still offers the highest longer-term return on equity of any insurance segment, despite the ongoing soft premium environment. "Lloyd's is still an active space for deal interest."
But as Allen points out, with most P&C (re)insurers having operations on both sides of the pond, there are few pure Bermuda or Lloyd's plays these days. "In most cases, a buyer is not choosing between London and Bermuda but rather buying an asset that has footprint in both."
Tye also highlights Southern Europe as a hotspot for M&A activity. "Some of these markets need to go through a shake-out," he says, adding that markets such as Greece, Spain and Italy offer potential for buyers who can help local insurers meet the challenges of Solvency II and update their IT, compliance, analytics and distribution capabilities.
He also points out that there are some very attractive pockets of profitable business available in these markets. Greek motor insurance, for example, runs at a loss ratio materially lower than the UK, he says (almost a third lower in some cases). "Buyers who approach these markets with a targeted rationale can make strong returns."
High prices
This presents a rare opportunity in a market in which prices are high relative to the profitability on offer. Though not quite back to pre-Financial Crisis levels (see chart), both XL Catlin and Validus fetched around 1.5x net asset value, suggesting this trend is not going away.
Allen believes this pricing is more a reflection of swathes of capital chasing relatively low yields across the global economy than on the dynamics of the P&C market itself. "Given the continuing soft market, you might well argue that the prices being paid are in spite of premium levels rather than because of them."
Indeed, with premiums perennially soft and investment returns dampened, profit sustainability is under question throughout the insurance industry. Yet investors continue to plough in.
While there have been many Asian-led deals in recent years, and Chinese companies remained active shoppers in 2017, Deloitte said in its 2017 review of insurance M&A activity that increasing deal scrutiny by US and Chinese regulators made it more difficult to construct and close deals than in previous years – a situation likely to persist through 2018.
However, Deloitte noted an uptick of new forms of institutional capital entering the insurance space in 2017, from Sovereign wealth funds and pension funds to newly created run-off specialists. Private equity and venture capital funds working either individually or as consortiums are also increasingly willing buyers — without the need to obtain operational control of target companies – it added.
"Private equity funds are very active because insurance has historically been underrepresented in that space," says Tye. "All investors – funds, corporate, private equity and overseas – are looking for targets, and this excess of capital is driving up prices."
The US dollar has declined in value by around 10% against a basket of currencies over the last year, providing some price relief on dollar-valued firms for non-US buyers. However, with the market awash with external capital, insurance companies seeking businesses to enhance their strategic positioning will continue to investigate targets – and probably accept paying over the odds for the foreseeable.