Lloyd's positions itself in North Africa to access "next frontier for insurance"

Lloyd's has opened an office in Casablanca Finance City (CFC) Morocco, to provide risk solutions in North Africa.
Salah El Kadiri has been appointed as the branch's general representative.
Under CFC license, Lloyd's managing agents can appoint coverholders and service companies established in the CFC to underwrite Moroccan and regional re/insurance business on their behalf.
Lloyd's will be able to provide specialist risk solutions for a range of risks including marine, aviation and other Moroccan risks where there are no solutions provided locally.
Commenting on the launch, Inga Beale, chief executive of Lloyd's, said: "We are delighted to open our office in Morocco as we believe that Africa is the next frontier for insurance.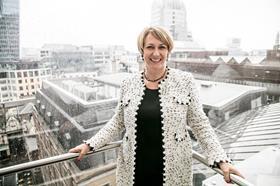 "At Lloyd's, we are determined to play a vital role in supporting economic growth and developing insurance markets in Africa. To achieve this, we will improve access to the Lloyd's market and support capacity building across the continent. This will be vital for realizing sustainable development and building resilience for the future," she said.
General representative, Salah El-Kadiri, added: "I am thrilled to represent Lloyd's in its commitment to supporting the development of insurance markets in Africa. Lloyd's innovative and flexible risk solutions will be essential to seize opportunities for building resilience and supporting growth with a rising population and expanding infrastructure and commerce across Africa."
Saïd Ibrahimi, chief executive of Casablanca Finance City said: "The launch of Lloyd's in Casablanca will undoubtedly bring more strength and credibility to insurance markets as well as solutions to our region that offers immense opportunities. Lloyd's in Casablanca will help upscaling CFC's ecosystem and open-up more perspectives for Africa."