Stephen Postlewhite recently served as CEO of Aspen Insurance 
QBE Re has announced the appointment of Stephen Postlewhite as deputy global chief underwriting officer (CUO).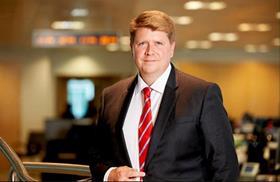 He will join the company on 1st November, 2018, and will report directly to Jonathan Parry, chief underwriting officer for reinsurance.
Postlewhite most recently served as chief executive officer of Aspen Insurance, and prior to this he held the position of chief executive of Aspen Re.
He brings with him more than 20 years' experience in the industry, inlcuding the roles he held as chief actuary and chief risk officer at Aspen Insurance.
Commenting on the appointment, Parry said: "I am delighted that Stephen is joining QBE Re. He brings considerable experience to this key role and will be an important addition to our business."
Currently, QBE Re writes through offices in London, Brussels, Dublin, New York and Bermuda, across all major classes of treaty reinsurance.