Fewer, bigger clients in established markets leads smaller broker to other growing regions, Lockton Re told GR in Baden-Baden
Cedant consolidation is creating challenges for the reinsurance market's small- and medium-sized brokers.
Lockton Re partner Mark Waterkeyn told Global Reinsurance that insurer mergers and acquisitions (M&A) activity, particularly in the established markets of Western Europe and North America, was creating fewer but bigger reinsurance buyers.
"I've been a reinsurance broker for many years. It tends to go through cycles and at the moment it is difficult," he said, also highlighting challenges of recruiting new talent and financing smart analytics.
But he said that broker consolidation was simultaneously cutting the number of competitors in the market, in some ways helping the broker. He said recent M&A deals presented new opportunities for brokers.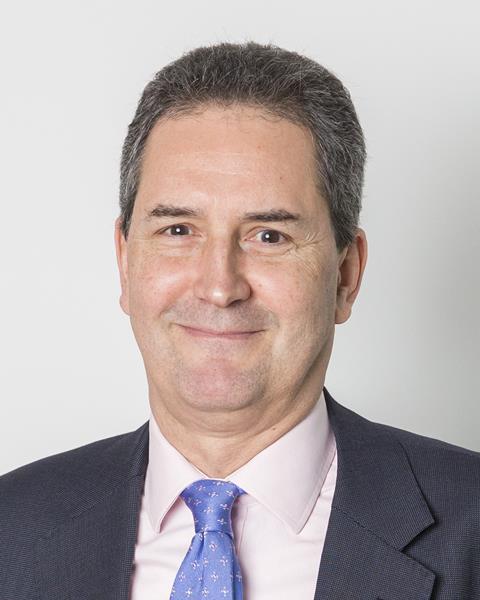 "From our point of view it should help us because it means two brokers are going into one, so it gives us opportunities," said Waterkeyn.
These opportunities include providing potential for expanding business lines for Lockton. Lockton saw growth of 18% last year.
He was less sanguine about what the deal meant for clients. "From a macro point of view, I don't think broker M&A is particularly helpful because for large commercial insurers they are getting business from a smaller number of broking partners," he added.
As a top ten reinsurance broker, Lockton Re handles all business classes, but has built a reputation for focusing in smaller niche areas, such as long-tail casualty.
Waterkeyn said being a family-run private business, Lockton has focused on growth by hiring new talent in niche areas, rather than by acquisition. It has recently done this in marine and energy, he noted.
Consolidation in established markets is driving the broker to further build on growing markets. While it remains focussed on key markets like the US, it is also expanding in places such as Eastern Europe, Asia and Africa.
Waterkeyn revealed he was meeting clients from these growing regions while in Baden-Baden. He said ten years ago there would have been far fewer Eastern European buyers meeting in the German town.
He said the future of the European market depended largely on how the European economy goes.
"If the economy is booming there tends to be more insurance," he said. "You're seeing more growth in the Far East because those economies are getting financially stronger and there's more insurance being bought."
Within the Middle East, another growth area, several reinsurance firms have seen their ratings downgraded. Trust Re was recently downgraded by AM Best from "A-" to "B++", following downgrades to Damana and Arig in September.
However, Waterkeyn said he expected these firms to continue doing business.
"The bigger buyers tend to have a view on their counterparties, so they'll have a view on which reinsurers they want to use," he added. "You have to be careful because companies can get downgraded and then get upgraded. I think it's clear if a reinsurer is heading into trouble and the market will know."
And he said given the close relationships between insurers and reinsurers, if there was a concern, they could easily ask for more information.
He added: "If you look at some of the biggest reinsurers in the world they've had downgrades and then had upgrades. There's a lot of subjectivity to these things, and any rating could just reflect if you are doing as well as last year, so we are careful about drawing firm conclusions from downgrades."