King joins from Howden Specialty Asia Pacific where he was most recently a Divisional Director. Prior to that he held positions at JLT Re and Aon Singapore.
Miller, today announces the appointment of Nick King, who joins to lead the expansion of the broker's Marine offering in Singapore.
King brings with him extensive relationships and vast knowledge, developed over 15 years operating in the London and Asian markets Miller is one of the London market's leading M arine brokers, and King's focus will be on bringing this highly developed knowledge and reputation for innovation to bear in Asia. King's hiring follows the recent arrival of Ron Whyte as Head of Strategic Development in Singapore and forms part of Miller's wider growth strategy in the Asia Pacific region.
Phil Wheeler, Head of Marine, commented "I am delighted that Nick has joined Miller. Asia Pacific represents a key market for Miller's future growth and growing the business' Marine offering in the region will be key to this. Nick 's hiring will enable us to do this as he works alongside our well established Singapore team to provide solutions for clients."
Nigel Cross, Head of Miller Singapore noted "I'm excited to welcome Nick on board and look forward to our clients in the region benefitting from his extensive market knowledge and expertise as we look to build our Marine capabilities in Singapore."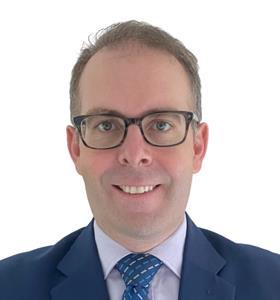 Nick King added: "The opportunity to join a well respected, well established business, yet help build something new, was hugely attractive to me. Businesses operating in the Asia Pacific region face a wide variety of challenges and I'm looking forward to tapping into the specialist knowledge of colleagues in Singapore and London to help clients traverse these. This is an exciting time to be joini ng Miller, as they continue to grow alongside their investor partners GIC and Cinven. The market needs independent brokers who take the time to understand clients' specific needs Miller offers exactly that."