Canopius to keep brand and management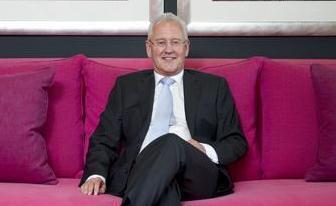 Japanese NKSJ Holdings has bought Canopius for £594m through its insurance arm Sompo Japan Insurance.
Subject to regulatory approval, the transaction is expected to be completed in the second quarter of 2014.
On completion, Canopius will be managed as a separate specialty insurer as part of Sompo Japan.
But the reinsurer will retain its brand, and its management team will remain in place.
NKSJ said the relationship will be "mutually complementary" with little overlap in business classes or geographical areas.
President and representative director of NKSJ Holdings Kengo Sakurada said: "We are delighted to be welcoming Canopius into the NKSJ family of companies.
"As one of the top 10 insurers in the Lloyd's insurance market, Canopius's significant underwriting capabilities and track record in executing strategic mergers have helped achieve rapid growth in the past five years.
"This acquisition, one of the largest we have undertaken, forms part of our long-term strategy to grow our overseas insurance business. Under the leadership of chairman and chief executive Michael Watson, Canopius brings a highly experienced and talented management team to the NKSJ Group, and we look forward to working with them."
Watson added: "Over the years we have received numerous approaches to acquire Canopius, but we have held out for the right partner and the right deal. I have no doubt that NKSJ represents the perfect fit for Canopius.
"We have a long-standing business relationship with the NKSJ Group and are very proud to become the specialty insurance platform of the one of the largest insurance groups in Japan.
"Canopius will continue to pursue its existing strategy of profitable growth. We will benefit from access to the group's financial strength and will seek to expand our presence in mature specialty markets including the US, and extending our reach in emerging markets, especially Asia and South America. Our businesses are highly complementary and we look forward to working with our new colleagues."