Global warming has not resulted in an increased in hurricanes and typhoons, according to a GWPF paper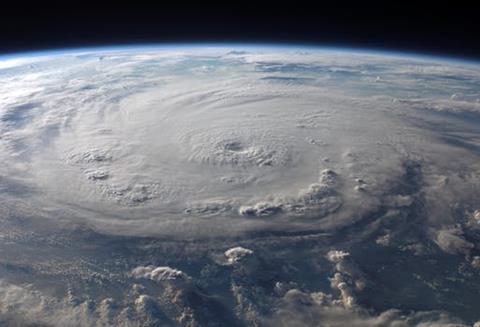 Despite claims to the contrary, climate change has not caused a rise in hurricane activity, according to a white paper from the Global Warming Policy Foundation (GWPF).
Most records of hurricane and typhoon activity globally show no long-term increases, either in total numbers of hurricanes or of the most intense ones, said the GWPF report.
"The theory is that rising sea-surface temperatures should make hurricanes more frequent or more intense or both," said the report's author, Paul Homewood.
"But observational data shows that there is no empirical evidence to support the theory," Homewood said.
Reporting of hurricane damage has grown with wholesale changes in observation methodology in the past century, including 24-hour media in recent years, said the paper, entitled "Tropical hurricanes in the age of global warming".
Despite destruction in 2017 from North Atlantic hurricanes, the perception of greater activity is inaccurate, according to the briefing. Greater concentration of assets in harm's way have also added to the costs.
"The best records we have are of US landfalling hurricanes. Based on this dataset, we'd expect two hurricanes each year, or occasionally three," said Homewood.
The longest and most reliable database of hurricanes is of US landfalling ones, the report noted.
The US National Oceanic and Atmospheric Administration's hurricane research division has carefully reanalysed the original records of all hurricanes up to 1960. Its database shows no increase in the frequency of hurricanes or major hurricanes (category 3 and higher) since the start of the record in 1851.
Before 2017's hurricanes Harvey and Irma, no major hurricane had made US landfall since Wilma in 2005, the longest such period on record, and two landfalls in 2017 were not unusual, the report noted.
In 1893, for instance, there were three, a number repeated in 1909. The record year for landfalling hurricanes was 1886, when there were seven, the briefing said. Only three Category 5 hurricanes have hit the US mainland: the Labor Day hurricane in 1935, Camille in 1969, and Andrew in 1992.
"But since 2000, the series average is just 1.5. It's the same if you look at the Atlantic hurricane records or the shorter global record: there is simply no increase in activity," Homewood added.