Experts anticipate 70% chance of increased storm activity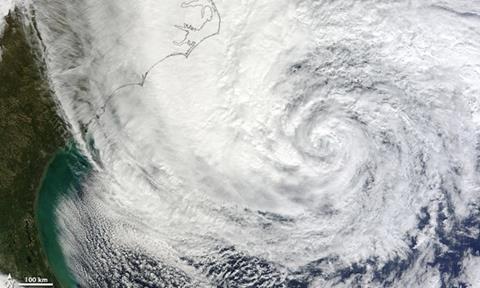 The National Oceanic and Atmospheric Administration (NOAA) has warned that there is a 70% chance the Atlantic hurricane season will experience above-average activity.
NOAA said there was a 70% chance of between 13 and 19 named storms taking place, with top winds of 39mph (63kph) or higher. This could include six to nine hurricanes with top winds of 74mph, and three to five major hurricanes with wind speeds of at least 111mph.
This is much higher than the the 30-year seasonal average of 12 named storms, six hurricanes and three major hurricanes per season.
Named storms record
The season has already produced four named storms, Andrea, Barry, Chantal and Dorian, with the peak of the season still to come from mid-August to October.
NOAA Climate Prediction Center lead seasonal hurricane forecaster Gerry Bell said: "Our confidence for an above-normal season is still high because the predicted atmospheric and oceanic conditions favourable for storm development have materialised.
"Also, two of the four named storms to date formed in the deep tropical Atlantic, which historically is an indicator of an active season."
Active ingredients
In a statement, the NOAA said that conditions in place now are similar to those that have produced many active Atlantic hurricane seasons since 1995.
These include above-average Atlantic sea surface temperatures and a stronger rainy season in West Africa. This produces wind patterns that help turn storm systems there into tropical storms and hurricanes.