Engineering and motor excess of loss divisions were putting a drag on ROEs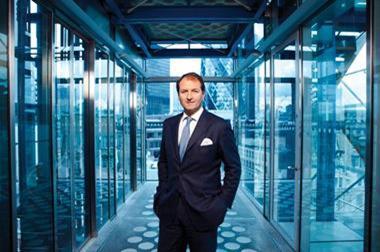 Novae chief executive Matthew Fosh has defended his decision to axe two of the company's reinsurance segments.
Fosh claimed that the engineering division and part of the motor excess of loss division had been unprofitable and needed to be dropped for the (re)insurer to hit its target for return on equity (ROE).
He has also lined up a new team to replace the executives who quit Novae Re's Zurich operations in May and June, including chief executive Gunther Saacke and chief underwriting officer Willi Schuerch, all of whom are believed to be on their way to Qatari reinsurer Q-Re.
Novae has said that the departures will not materially affect its premium income for 2012, which had already been largely written.
In the past 10 to 15 years most of the small cap companies like us have gone. We are the one remaining small-cap company in this sector.'

Mathew Fosh, Novae
The company has appointed replacements for the key positions to its property international catastrophe and property per risk teams and is in advanced discussions with new members for the agriculture and credit and surety divisions.
Fosh told Global Reinsurance he hoped to have the new team in place by the beginning of the 2013 renewal season. He said an announcement would be made at the Monte Carlo Rendez-Vous this month.
He said: "We are very much committed to our reinsurance strategy and to our Zurich operation.
"We have found appropriate replacements in order to maintain this journey that we have started."
Failing to contribute
Fosh added that six of Novae's 10 reinsurance classes had been directly affected by the departures. Two of these had previously come under close scrutiny because they were failing to contribute adequately to the company's ROE target of 13% to 15%.
"When these departures happened we took the opportunity to exit the engineering and substantially to reduce our exposure to motor excess of loss," he said.
"That has an effect of reducing our income by £38m but because it wasn't profitable the effect on profit before tax was negligible," Fosh added.
Catching up with rivals
He said he has been concentrating on delivering Novae's ROE target for the past two years to catch up with Lloyd's rivals such as Amlin, Beazley, Catlin and Hiscox following a lean spell between 2002 and 2006.
He has also been driving the move towards shorter tail property reinsurance business by putting in place tight capital and cost management.
Not for sale
Despite a number of companies being linked to bids for Novae, Fosh said the company was not up for sale - although shareholders would consider a "sensible" offer.
"In the past 10 to 15 years most of the small cap companies like us have gone," he said. "We are the one remaining small-cap company in this sector.
"That is because we run a good business and a good franchise that delivers good results.
"At the end of the day, this is a people business," he added, "and people businesses lose teams from time to time. And when you lose them they need to be replaced."
Pass notes …
How did Novae perform in the first half of 2012?
The (re)insurer made a pre-tax profit of £19.6m ($30.6m). This followed an H1 loss of £30.1m in 2011 after being hit by a high level of natural catastrophes in the first part of the year. Gross written premium climbed to £395.6m (H1 2011: £387.9 m). The combined ratio improved to 93% (H1 2011: 111%). Net tangible assets per share rose to 428.2
pence (December 2011: 411.7 pence). Meanwhile, annualised pre-tax return on equity was 14.5%.
How has Novae's share price fared?
Novae, which was formerly known as SVB Syndicates, has struggled with low stock market valuations in recent years, first because of the loss-making US casualty business it wrote in the late 1990s and then because of excess capital in its separate UK insurance company, which was dragging down its return on equity (ROE).
What has the company done to resolve these issues?
The company has recently drawn a line under both these problems. In October 2010 it folded the UK insurance company into its Lloyd's operation, freeing up the excess capital and paving the way for a better ROE. In February last year it closed its two run-off syndicates, 1007 and 1241, saying that the closure had "long been a key strategic objective".
What mergers and acquisitions activity has Novae been involved in?
The insurer withdrew from merger discussions with fellow Lloyd's insurer Omega in June last year. Despite conducting due diligence on Omega, Novae's board said in a
stock exchange announcement: "It is unlikely that a transaction can be structured at this stage which is demonstrably in Novae's shareholders' interests." Chaucer was also linked to a takeover bid for Novae.
We say…
Novae chief Matthew Fosh has work to do to convince analysts of the company's reinsurance strategy. In July, stockbroker Peel Hunt withdrew its buy recommendation for Novae's stock following the announced departures from the Zurich-based operation, cut the target price to 362p from 416p, and highlighted potential issues over its strategy of increasing the short-tail part of its book.
Generally speaking, analysts are impressed with Fosh and his determination to improve ROE, and the success that he has had so far.