Storm-hit Aspen has been acquired by private equity fund Apollo at 1.1x book value
Private equity group Apollo Global has agreed to buy Bermuda-based Aspen for $2.6bn.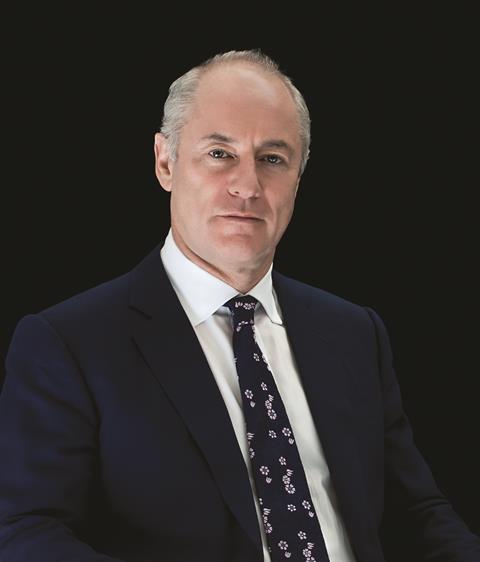 Chris O'Kane is to stay on as Aspen CEO after the takeover, pocketing some $9.3m for his personal stake in the Bermuda-based re/insurer he founded in 2002.
Aspen suffered a torrid 2017, with catastrophes causing $500m of underwriting losses.
O'Kane (pictured) described Aspen's 2017 results as "unacceptable", putting the New York-listed company up for sale.
California wildfires cost Aspen $135m in the fourth quarter, causing an overall $245m loss for the year's final three months.
The Apollo deal is valued at approximately 1.1x Aspen's book value, significantly below the pricing of other recent mergers and acquisitions (M&A) within the sector.
$42.75 per Aspen share, a quarter below its market value at the beginning of last year but 6.6% above the re/insurer's closing price the day before the deal's announcement.
O'Kane said in a statement: "This transaction is a testament to the strength of Aspen's franchise, the quality of our business and the talent and expertise of our people,"
Alex Humphreys, a partner at Apollo, added: "We aim to leverage Apollo's resources and deep expertise in financial services to support [Aspen] as it embarks on its next chapter."
Apollo's agreement is void should Aspen suffer credit rating downgrades or sustain further heavy cat losses before the deal completes.
Acquiring Aspen will add $12.9bn to Apollo's roughly $270bn of assets, much of which are investments within the insurance sector.
Apollo's deal is the latest in 2018's wave of insurance sector M&A, including Hartford's recent deal to buy rival US insurer Navigators, Axa's purchase of XL Group, and AIG's acquisition of Bermudian re/insurer Validus.
It is eight years since Apollo and CVC, another private equity fund, jointly bought Brit Insurance, sold on in 2015 to Canadian insurer Fairfax Financial.
Since 2017, Apollo also owns a majority stake in Catalina, a Bermuda-based run-off-focused re/insurer.
The Aspen purchase is expected to complete in the first half of 2019. Goldman Sachs and JP Morgan served as Aspen's financial advisers; Apollo was advised by Willis Towers Watson and Libero Ventures.