Potential earthquake and windstorm risks growing in region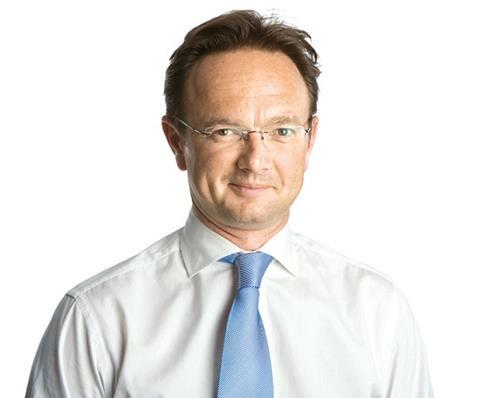 Just because a territory is currently considered a low catastrophe risk does not mean it always will be – including the Gulf Cooperation Council countries.
This was the message from PartnerRe Global chief executive Emmanuel Clarke in his presentation at the MultaQa Qatar conference on Monday.
Clarke drew parallels between the GCC and Thailand. Flooding in Thailand at the end of 2011 cost the insurance industry an estimated $15bn, catching the industry off-guard. The size of the loss was in part due to the high concentration of high-tech manufacturing plants.
"The industry has had a $15bn loss from a low-cat-perceived zone," Clarke said. "I think it is fair to say that whatever the perhaps marginal profits that people have been yielding from this area, it will take many years, if ever, to get back in the money."
Clarke suggested that the GCC region too could be a source of loss for the reinsurance industry in the future.
Low loss levels and high competition because of the region's strategic importance are conspiring to suppress reinsurance rates. In addition, reinsurers have a high exposure to GCC risks – the region's insurers cede around 50% of their premiums to reinsurers.
Clarke also pointed out that in the GCC countries there is growing insurance penetration and increasing concentration of insured values as major cities in the region such as Doha and Dubai expand and attract more people and businesses. "Are we not underestimating the cat risk?" Clarke asked.
There are currently only two to three tropical cyclones a year on average forming over the Arabian Sea, compared with 11 over the Atlantic Ocean. This may not always be the case, however. "We have been noting some recent research that indicates that tropical cyclones in the Arabian Sea have become more intense," Clarke said. "That trend is expected to continue."
Carbon emissions are blocking sunlight, which lowers the sea surface temperature. This, in turn decreases the wind-shear that can hinder the formation of cyclones, and so creates more favourable conditions for cyclones to form. "This is creating the base for potential higher frequency and higher severity topical cyclones," Clarke said.
The GCC region has also been largely unaffected by large earthquake losses in recent years, judging by loss experience trends. But from an exposure standpoint, the potential is there.
"One thing is clear: the exposure in major GCC cities have grown by multiples over the last 10 years." Clarke said.
Clarke also warned about the potential dangers of diversification. "I believe diversification has been slightly overrated or misunderstood," he said. "In 2011 the number of events that came from diversifying areas has been tremendous. I would like to remind people in the business that premium does not diversify. Risk does not diversify. It is only expected profits that diversify."