Chief executive points to 'challenging' reinsurance market conditions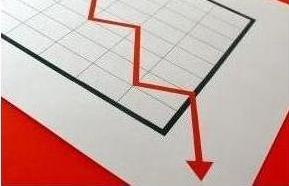 PartnerRe has reported net income of $210.5m for the first quarter of 2013, down from $344.7m for the same period last year.
"We began 2013 with a very good first quarter result, driven by strong underwriting performance, generating a non-life combined ratio of 81.7%, and growth in our underlying portfolio," said PartnerRe president and chief executive Costas Miranthis. "This, combined with modest gains in our investment portfolio resulted in book value growth of more than 2% for the quarter.
"Reinsurance markets are evolving rapidly and present challenges," he continued. "While underlying primary pricing continues to improve, reinsurance competition has intensified in recent months. As always, our underwriting decisions over the coming months will be guided by careful evaluation of risks and returns.
PartnerRe's net written premium of $1.6bn was up 11% for the quarter, primarily because of agricultural business in the North America sub-segment, which reported an increase in net written premiums of 31%. This was driven by the agricultural line of business due to new business, the timing of renewals and a large downward premium adjustment in the same period of 2012. The technical ratio and net favourable prior-year loss development includes 4.8 points (or $16m) of adverse development related to the 2012 US drought losses.
The group's non-life combined ratio of 81.7% benefitted from favourable prior-year development of $183m (or 19.8 points).
Net investment income of $124m was down 16%, or 18% on a constant foreign exchange basis. The decrease in net investment income primarily reflects lower reinvestment rates.
The company repurchased approximately 1.8 million common shares at a total cost of about $160m during the first quarter of 2013.