Agency teams up with wider working group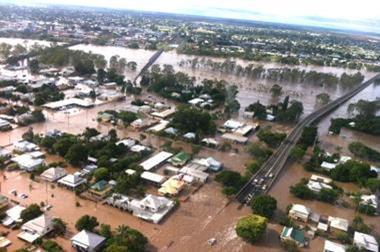 PERILS has set up a standardised process to give the (re)insurance sector global flood footprint information.
The flood data company has teamed up with the European Space Agency and insurance sector to start a working group on the topic.
In a statement, PERILS said that after large floods, the full extent and cost of the inundation are "virtually impossible" to work out, causing headaches for (re)insurers.
PERILS said that geo-coded flood footprints based on satellite data could help by giving early loss assessments for large floods.
Water depth
In particular, the agency said that its images would help users work out water depth and future water depth, and calculate costs from that.
The statement said: "Rapid access to reliable, standardised data during and in the immediate aftermath of a major flood event is a significant step.
"The flood events in Germany and eastern Europe have enabled the working group to demonstrate the capabilities of the service, and it is hoped that the images it provides for further flood events will not only facilitate a speedier response from insurers and reinsurers, but also help enhance our overall understanding of such devastating events."
The working group consists of Allianz, EQECAT, ESA, Guy Carpenter, Munich Re, PERILS, SERTIT, Swiss Re, Vista and Willis. PERILS is distributing the data to all interested parties.