The two brokers are currently in talks about another local broker joining the business as part of its growth plans
Brokers Alan Stevenson Partnership and Seacombe Insurance have merged following the completion of a dual investment from Peter Cullum backed firms Ataraxia and Minority Venture Partners (MVP).
Ataraxia and MVP purchased a minority stake in Alan Stevenson Partnership and Seacombe Insurance Brokers.
Adam Boakes, managing director at Ataraxia said: "The successful Ataraxia model has enabled these two excellent brokers in Altrincham to combine their business and skill set to create a new local powerhouse."
Now the two brokers are in talks about another local broker joining the business as part of its growth plans.
Perfectly placed
The combined management team of Peter and Ian Stevenson from Alan Stevenson Partnership (ASP) and Chris Hankey, Nick Dolan and David Howkins from Seacombe Insurance Brokers will continue to drive the business with support from the Ataraxia and MVP management team.
Peter Stevenson, director at Alan Stevenson Partnership (ASP) told Insurance Times: "Our plans are to grow, we feel that we are in a good place to do that."
This, Stevenson explained was due to ASP being an advice-based brokerage.
"Our perception is that for SME businesses this [advice] is in short supply. I don't think that people should be left to their own devices when it comes to something as complex as buying an insurance policy. There are a whole lot of reasons why advice has become more valuable in the current climate, Stevenson continued.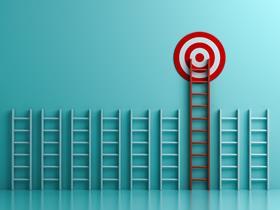 "On a number of levels this is a great deal at a perfect time; to both face expected challenges and enable us to take advantage of opportunities in the coming years.
"The Seacombe team neatly compliment the ASP team and we are all very excited to be working together."
Meanwhile, Hankey, director at Seacombe Insurance added: "I am proud of the successful business we have built over the last 50 years and it was important that we worked with a business that shared our commitment to strong client relationships.
"With our new combined succession plan and the backing of Ataraxia/MVP we are perfectly placed to further build on the existing success of both businesses."
Complex deal
Boakes continued: "Whilst this was a complex deal, we understood the individual aspirations of both Alan Stevenson Partnership and Seacombe Insurance and helped them achieve their ambitions through the merger.
"We are looking forward to supporting the newly combined management team with ongoing intellectual and capital support to achieve further growth and success."
Founded in 2010, Ataraxia is an investment vehicle which aims to help brokers de-risk by providing succession options that suit the seller as opposed to the buyer.
In 2019 Ataraxia entered a partnership with MVP to deliver a full cycle of succession, growth and retirement options for UK general insurance brokers.