Bahrain has the highest insurance penetration of six GCC countries – AM Best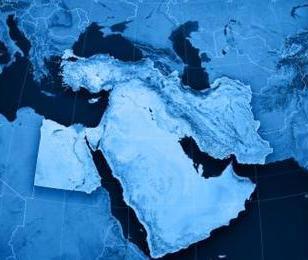 Bahrain has maintained its position as a key insurance hub and continues to post growth in its insurance market despite a prolonged period of political turbulence, according to a report from AM Best.
The report states that Bahrain has been the country in the Gulf Cooperation Council (GCC) most impacted by political instability. Prior to the social unrest, Bahrain's insurance sector had enjoyed strong growth. In 2008, total gross written premiums had climbed by 33.6%, surpassing a 25% increase a year earlier. However, in 2011, total insurance premiums rose by a mere 2.4%.
Yet despite the political pressures, the insurance sector has shown resilience with greater demand for insurance expected to be reported for 2012, and the market being well positioned for further growth in 2013.
AM Best director of analytics Mahesh Mistry said: "Of the six GCC countries, Bahrain has the highest insurance penetration, with total premiums as a percentage of gross domestic product reaching 2.2% in 2011. This reflects the higher awareness of the benefits of insurance."
However, when measured by total GPW, Bahrain has the smallest insurance market in the GCC with premiums of $572m in 2011, reflecting the country's low population. Furthermore, competition from other regional hubs such as the Dubai International Financial Centre and Qatar Financial Centre has intensified.
"Bahrain is the least oil-dependent country of those in the GCC," said AM Best director of industry research – Europe and emerging markets and report author Yvette Essen. "Given that Bahrain does not have the same scale of natural resources as its neighbours, its development of a financial services sector has always been imperative. For many years, Bahrain was considered the Gulf's financial centre, offering expertise and experience. The Central Bank of Bahrain is one of the most highly regarded regulators in the Middle East, adopting a risk-based capital approach."
Read more on Bahrain's (re)insurance market in GR's April Executive Briefing.