The new hire will join at the beginning of April and is looking to build strong relationships with stakeholders
Pool Re chief executive Julian Enoizi has stepped down from the helm after eight years, with the government-backed terrorism reinsurer welcoming Tom Clementi as its new chief executive, subject to regulatory approval.
The new hire, who is currently a strategic advisor at consulting firm Lane Clark and Peacock, will join Pool Re on 4 April 2022.
He brings over 13 years of insurance industry experience to the team, including several years spent as top boss at MS Amlin Underwriting, as well as being an associate at global law firm Linklaters from 2003 to 2006.
Angela Knight, chair of the Pool Re board, reiterated the team's thanks to Enoizi, who she said has left the organisation in "excellent shape to meet the challenges of the evolving terrorism threat".
Pursuit of resillience
She continued: "We are delighted that Tom will be joining us to lead Pool Re.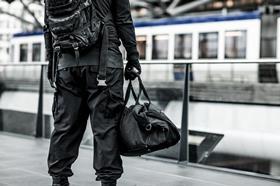 "His insurance and legal experience, particularly across strategic operations and various geographical areas and underwriting lines at MS Amlin, will be immensely valuable.
"He is a strong leader and communicator who will further deepen our relationships with the market and key stakeholders, including vital engagement with government and regulators."
Clementi added: "It is an honour to be appointed [chief executive] of Pool Re, the world's leading national resilience entity.
"Pool Re has an extremely talented team and plays a vital and dynamic role in supporting the commercial insurance market in pursuit of greater national resilience to terrorism.
"I look forward to working with all our stakeholders to continue offering services that respond to the needs of UK business and to building ever stronger relationships with government as we move forward as an arm's length government body."