Surface flood water has been deemed the 'biggest risk' in the UK, affecting three million people
Insurtech flood forecaster Previsico will be teaming up with insurer Zurich to strengthen a major corporate customer's resilience against flood risk.
It aims to plug a flood forecasting gap around surface water flooding and reduce the cost of false alarms significantly.
This is because surface flood water has been deemed the "biggest risk in the UK", affecting three million people and many businesses. By comparison, river and sea flood risks affect 2.4 million people.
Jonathan Jackson, chief executive of Previsico, said: "This will help to reduce the impact of surface water flooding, including the huge cost and waste of reliance resources caused by current inaccurate early warning systems for surface water and small watercourse floods.
"We are delighted to collaborate with Zurich and their major corporate customer, one of the biggest household names in the UK, to pilot our unique live flood forecasting solution on a commercial basis."
This issue was in the spotlight recently due to Storm Christoph, which was forecast by Previsico using its geospatial technology and weather predictions in partnership with IBM.
Tripartite experience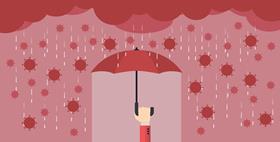 Previsico's solution provides a visualisation tool in the case of flooding - this means that claims teams can more accurately understand where incidents are due to occur, enabling them to reach affected properties and people.
The visualisation tool also provides an earlier indication of total losses, reduced fraud and improved claims efficiency.
Jonathan Newbery, head of digital experience at Zurich, said: "We are excited to work on this pilot with Previsico and our exceptional customer with their sophisticated flood risk management team and processes.
"The insights we gain from this tripartite experience will help us to better understand how we can support our commercial customers on critical issues like flooding, using innovative and digitally enabled approaches like Previsico's."
Previsico's solution is already used by the Cabinet Office and emergency services.
The insurtech's flood forecasting technology provides insurers with the ability to alert customers of imminent flooding, down to an individual property level of 25m.