Being voted number one by brokers is a vote of confidence for Chubb Europe's Michael Casella, who sees niche opportunities as the way ahead for the company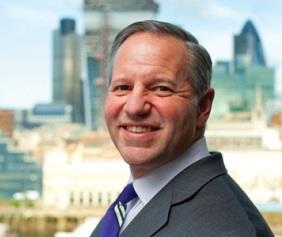 Mention the European Union's forth­coming Solvency II capital requirements directive to Chubb Insurance Europe chief executive Michael Casella and you are almost guaranteed to get a fiery response.
"There is not a chief executive in this country who is not incredibly frustrated by Solvency II," he says. "It's a lousy situation, there's no question about it. We have spent too much money on this and we continue to spend too much money on it."
He says Chubb has developed its own internal model for Solvency II. "We are not worried about the capital requirements; we just want some clarity on what is happening and when it is going to happen."
Chubb Europe has firmly established itself as the broker's champion, as borne out by being voted number one in Global Reinsurance's sister publication Insurance Times's 2012 Broker Service Survey.
Last year the company marked 50 years in business. "We are very proud of being industry leaders that people look up to and ask themselves how they can take our place," says Casella.
But getting to the top has not been without its challenges. Chubb's parent, Chubb Group of Insurance Companies, was founded in New York in 1882. The company began as a US personal lines commercial insurer, but soon spotted a niche in the personal lines high net worth (HNW) market.
Branching out overseas, Chubb Europe was formed as Las Federation Europeenne – Compagnie d'Assurances in Brussels, Belgium in 1962. But it struggled to crack the European market and changed focus to the UK in 2000 and 2001, before moving to London in 2009.
Today Chubb focuses on the mid-market, specialising in life sciences, hi-tech, metal working and legal on the commercial side and in HNW in personal lines. In 2011, it reported an after-tax profit of £100.4m ($152m) and gross written premium (GWP) of £738.1m.
Making his mark
Casella started his career with Chubb in Chicago in 1983. Appointed northern Europe regional manager and European marketing manager in 2000, Casella was then promoted in 2002 to Chubb Asia Pacific chief executive. During his tenure the company increased its GWP in the region by 48%. In April 2009, he was appointed head of Chubb Europe.
Casella is everything you would expect of an American boss: he is sharp and to the point. It didn't take long for him to make his mark on the company.
In 2011, he simplified the business by restructuring it from three European regions into two segments. A key part of that segmentation strategy is the company's Lloyd's syndicate.
Seizing an opportunity
Chubb Syndicate 1882 was launched in 2010, specialising in marine, hull, excess of loss, marine liability, and errors and omissions business. In 2011, Chubb added directors' and officers' and event contingency lines, transferring £80m of its GWP into the syndicate.
"As an organisation we saw an opportunity at Lloyd's," says Casella. "We were very impressed with the underwriting discipline at Lloyd's as well as the opportunities it provided to access different types of business that we weren't in before."
Segmentation is only one part of Casella's dual strategy. The other part is distribution. Casella says that Chubb's biggest growth channel in that area is independent brokers. "The independent broker now has multi­national capabilities and also a greater understanding of the casualty business, and so I see a real kinship and connection with that type of broker."
"They still appreciate the value-added services and breadth of coverage. Frankly we are an organisation that can sit in front of their customers and they will not be afraid that we will take their distribution business away from them."
Listening to brokers
Chubb consulted more than 300 UK and Ireland brokers in 2011 in a review of its HNW business.
The brokers told Chubb in no uncertain terms they wanted a more streamlined service with dedicated underwriters, easier access to account managers, and better and broader policy coverage. So Casella restructured the HNW teams, hired new staff, expanded Chubb's home and motor product coverage and created a new sales and underwriting service. The changes have already borne fruit. Despite increased competition in HNW from the likes of RSA and Hiscox, Chubb achieved double-digit personal lines growth and turned a $76.1m underwriting profit in 2011 on the back of favourable rates.
But in professional indemnity (PI), Casella has been forced to make some tough decisions, ditching the company's real estate valuers' PI book and independent financial advisers' book in 2012.
Casella wouldn't be drawn on the profitability of the books, but Global Reinsurance understands that this was a key factor in his decision.
Focusing on what it does best
Clearly not afraid to put his neck on the line, in March 2012, Casella dropped Aon's Global Risk Insight Platform (GRIP). GRIP stores client data from across the world. Chubb had only been on the platform for a year, but Casella was adament he wanted out, citing a lack of return on investment.
"We are no longer GRIP partners," he says. "The agreement was based on the premise that it was going to give us information about our book of business and transacting with them would help us to execute more effectively.
"We said we would try it and see what happens, but we came to the end of the year and we didn't see the return that we felt we needed to and we stopped our participation in it."
Casella says the company now needs to focus on what it does best – delivering a consistent global standard – so customers know exactly what they are getting wherever they are in the world.
He uses McDonald's as an analogy. "After a couple of nights of English food, the business person from Chicago travelling to England wants to have their comfort food, which is the taste of burgers and French fries, and they want to see those golden arches," says Casella.
"We want to ensure that the claims service that you get in Amsterdam is the same that you get in Seoul and Buenos Aires – that's the consistency that we are really looking for."
Casella will be sticking to his tried-and-tested formula. "We are not about growth for growth's sake," he says.
"For Chubb as an organisation it is about finding the right niche opportunities and being able to harvest those in a profitable way."
Chubb has come a long way in 50 years, and under Casella's watch there are sure to be more big changes in store.