Stephen Catlin highest-paid director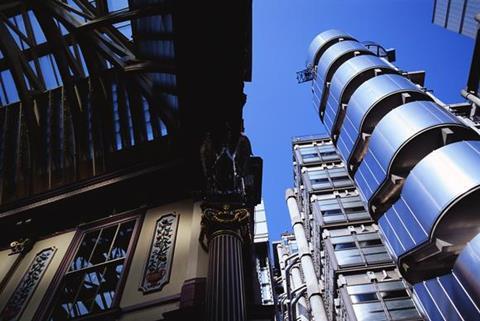 Lloyd's senior executives were paid better than their UK general insurance counterparts in 2014, according to new research from GR's sister title Insurance Times.
The study proves that if money is what motivates you, you are better off being an executive director for a listed Lloyd's player.
The highest-paid executive was Catlin chief executive Stephen Catlin, who took home a total of $7.8m (£5m).
As with many of his peers, Catlin's total pay was greatly influenced by his long-term incentive plan (LTIP) awards, which jumped by almost 62% to $3m.
The spate of LTIPs has come about due to strong performance in 2014 following solid results in both 2012 and 2013.
Awards in the previous year were in part hit by heavy catastrophe losses in 2011.
Lloyd's insurer bosses were also more insulated from pay decreases than their counterparts in the UK general insurance and broking industries.
By contrast, the highest paid 2014 UK general insurance chief executive was Direct Line Group chief executive Paul Geddes.
Geddes took home a total of £4.6m ($6.87m) in 2014, raising him to the top of the general insurance table. Geddes also enjoyed the biggest pay rise in 2014 – his total package surged by 82%.
The main reason for the increase was payments under his LTIP, which, at £2.7m ($4.03m), were almost four times the £728,000 he received in 2013.
The increase was so big because Geddes was benefiting from payouts under two LTIP schemes in 2014. Direct Line Group was owned by Royal Bank of Scotland (RBS) before the insurer's stock exchange float in 2012.
Meanwhile, 2014 was Geddes' last year under his old RBS scheme, and also the first year that the new Direct Line Group LTIP scheme kicked in.
The final RBS LTIP paid out 90% of the maximum possible award to participating staff, while the new Direct Line Group scheme paid out 82% of the maximum.
The insurer's chief financial officer John Reizenstein, the fifth best paid UK general insurance executive in 2014, enjoyed a similar boost. His total pay jumped by 67% after his LTIP increased more than five-fold to £830,000.
Last year's table-topper Dominic Burke lost the top spot both because of Geddes's surge in pay, but also because he was paid 22% less in 2014 than the previous year.
This was mainly because of a 39% drop in Burke's LTIP awards to £1.31m from £2.14m. He also received a smaller bonus, and his base pay was reduced because he took a sabbatical in May and June of 2014, part of which was unpaid.
Only one Lloyd's senior executive of those studied – Brit chief executive Mark Cloutier – suffered a drop in pay in 2014, compared with seven fallers in UK general insurance and broking.
Also, the top 10 earners in the Lloyd's market collectively earned 44% more than the UKGI top 10, and all of the top 10 Lloyd's executives earned more than £1m in 2014. By contrast, three of the top 10 in UKGI were paid less than £1m.
It goes to show that you don't always have to be running the biggest companies to get the biggest pay packet.