Qatari reinsurer confirms Novae Re poachings in spate of senior hires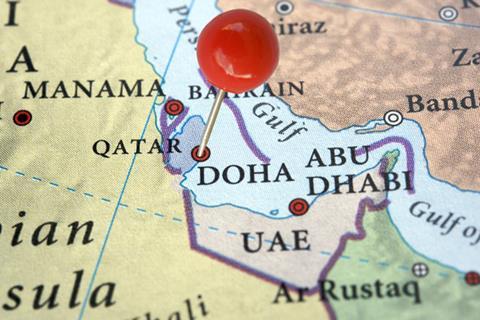 Doha-based start-up reinsurer Q-RE has published details of its new management team, naming Willi Schuerch as chief underwriting officer, Mark Cockroft as chief actuary, and Peter Frei as head of underwriting risk.
"By appointing the chief underwriting officer, the chief risk officer, the chief actuary and the line of business and regional executives, we have successfully put in place the core team who will be instrumental in established Q-Re as a truly global reinsurance franchise based on superior technical expertise," said chief executive Gunther Saacke.
Other senior positions have been announced, including:
Peter Bitterlin as head of energy (who joined Q-Re from the global energy team at XL);
Alain Chiolero as head of property catastrophe (with a career including Swiss Re, PartnerRe and Converium);
Patrick Cove as branch manager in Zurich and head of aviation and marine (formerly head of aviation reinsurance at XL Re);
Manfred Dennler as head of property risk (formerly head of property per risk at Novae Re);
Johannes Geobel as head of engineering;
Stefano Lorenzini as head of credit and surety (formerly head of credit and surety at Novae Re);
Luke Roden as underwriting manager North America and branch manager Bermuda (formerly of Sagicor at Lloyd's)
Karl Schneider as head of agriculture (formerly of Novae Re);
Alan Tomlinson as head of the London representative office (also formerly of Novae Re); and
Rob Lee Womack as underwriting manager for North America.
Chief underwriting officer Willis Schuerch began his career at Swiss Re and then PartnerRe and was instrumental in established Novae Re in 2009. He also serves as a board member and chairman of the investment committee at Solidum Partners, an investment advisory firm specialised in ILS.
Chief actuary Mark Cockroft has a career that includes senior actuarial positions at GE Frankona and Endurance.
Head of underwriting risk Peter Frei helped establish the European catastrophe index provider PERILS in 2009 after a career that includes positions at Winterthur Re and PartnerRe.