Craig Cannonier and Bob Richards speak frankly about their plans for the island, crime rates, and nurturing local talent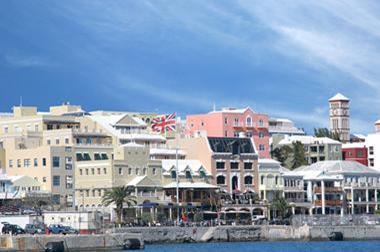 GR interviews Bermudian premier Craig Cannonier and finance minister Bob Richards on the future of (re)insurance and the business sector on the island.
AT OUR LAST MEETING, YOU MENTIONED HOW ENCOURAGING REINSURANCE GROWTH WAS A PRIORITY. SINCE THEN, WHAT HAVE YOU DONE TO SUPPORT THIS?
CANNONIER: The legislative agenda for us really has been about how we maintain the existing insurance and reinsurance businesses that are in Bermuda. We just came through a budget period. One of the latest pieces of legislation we have put in place is for many of these companies to be able to buy or purchase property, which enables them to attract more of their high-end employees, with the ability to also have accommodation included in that.
This adds to the Christmas tree type effect, where we are trying to get the confidence, really, and gain the confidence of that sector. It is the major contributor to our GDP – around 70%, both direct and indirect.
Our major challenge coming into government was to ensure that we stopped the bleeding. Certainly these companies have options. If you look around the world they can domicile just about anywhere. The key for us is to get them in Bermuda. So the latest piece of legislation was to ensure that they had the ability to purchase property so that they can better accommodate their high-end employees. This is really about ensuring that they have the tools available to them, and remembering that although we are dealing with institutions, we are dealing with people as well. And people want to feel comfortable, and confident that the jurisdiction they are in is safe and secure, and that there is a future involved.
THE BERMUDIAN CRIME RATE IS PERCEIVED AS BEING HIGH BY MANY (RE)INSURANCE EXECUTIVES. WHAT ARE YOU DOING TO REASSURE THEM?
CANNONIER: Our crime rated is the lowest since stats have been recorded. This year there was an incredible drop in crime rates. Our prisons, frankly, are not full, and I'm not sure how many other jurisdictions can say that. So this idea or thought that we have a high crime rate really is unfounded. We have the lowest crime rates ever. Crime overall is down 48%.
RICHARDS: We did have a spike in crime several years ago, particularly gang-related crime.
WHY HAS THE CRIME RATE COME DOWN?
CANNONIER: We had specific policies to combat gang-related crime. I think that is one of the successes of this government. We put into place policies and structures to help with this aspect of our society. Equipping the police with the best possible technologies, giving them the resources that they need, has gone a long way.
WHAT PERCENTAGE OF BERMUDIAN GDP WILL (RE)INSURANCE BE IN THE FUTURE?
RICHARDS: We are looking to diversify the Bermudian economy. Obviously our economy is too narrowly focussed, to the extent that it poses additional risks for us. That doesn't mean that we are going to deemphasise or in any way discourage the reinsurance industry. We are hoping to diversify the economy, not by decreasing the reinsurance industry, but by adding others to the economy.
We are starting by trying to revive the tourist sector, which was number one for decades and has fallen into a very low ebb. We are working hard to try to restore that industry, perhaps not to its former glory, but the truth is we would have no international business sector in Bermuda if we hadn't had a tourist business. That provides a fundamental infrastructure for reinsurance and all international business. Business people have to have some place to stay, they have to have a certain level of infrastructure. That level of infrastructure was provided by the tourism industry.
A highly-diversified economy is the ideal. However, whatever economy we have in Bermuda must be globally competitive or there is no point in having it. Bermuda is a small island in the middle of the Atlantic. We have to be very selective so far as new industries are concerned, as we are a high-cost jurisdiction. So whatever other businesses we look at, we have to make sure that whatever it produces, a product or service, has to be able to be competitive and survive. We are looking at other options, and we want to make sure that these options can compete.
The first step to recovery is to take what you already do and do it better, as opposed to trying to invent something else. We have been really focussed on what we can do to make our services more economically compelling, in terms of value proposition. We had become less competitive. So that's really the focus.
You know it's an evil world out there. But you know it's an evil world out there for everybody. That's not an excuse for underperformance. You have to be able to control what you can control, and do what you do better. Our focus has been to find ways to make our international business partners more comfortable to be in Bermuda.
WHAT INITIATIVES ARE THE BERMUDIAN GOVERNMENT TAKING TO ENSURE THAT THE NEXT LEVEL OF CHIEF EXECUTIVES ARE LOCALS, RATHER THAN EXPATS?
CANNONIER: That's a priority for us. It is vitally important that young people understand the industries that are in Bermuda. That sometimes goes awry when young people come along and they are not really understanding the industry they are in. We are seeking, with the interests of the international businesses, to get involved in the education system. They have been great partners in this.
I can think back 15 years ago, there were very few Bermudians getting involved in the international business sector. But if you look today, there certainly has been a proliferation of Bermudians that are getting involved. But it's education that is key.
There is a ratio that has been in place for some time now. For every expat that comes to the country, at least two Bermudians are attached to that, in that industry.
RICHARDS: The economic paradigm that drives Bermuda is basically the number of people on the island. We have seen, in the last five years, a very significant reduction in the number of humans in Bermuda. We cannot grow an economy with a shrinking population. Some of that decline has been Bermudians leaving, but most of that decline has been expats leaving.
We want to encourage as much as possible our Bermudians to take their rightful places in international companies. But we've got to have the expats too. We've got to get the number of people in our economy up. We've got an infrastructure whose cost base and infrastructure is based on a higher number of people than we actually have now. So it causes a problem, not the least of which is government revenues. Yes, we want our Bermudians to take advantage of the opportunities. But those opportunities to Bermudians will increase the more expats - particularly senior expats - we have in Bermuda. That is the relationship, that is hard sometimes even for Bermudians to understand.
CANNONIER: Our birth rate is declining drastically, to the point that we are not sustaining ourselves. So that invariably means that we've got to get people on the island. The new middle class and young people are waiting to have kids at a later date and going off to have an education, these are all factors of a thriving economy. We look around the world and it is probably very similar.
AHEAD OF THE 2014 CONVERGENCE CONFERENCE, WHAT ARE YOUR EXPECTATIONS FOR THE ILS MARKET THIS YEAR?
RICHARDS: I have spoken to a number of insurance people about the ILS phenomenon, and if will it cannibalise existing business, or commoditise the reinsurance business, as mortgage-backed securities commoditised the mortgage business in the US. There are differing opinions on that. But one thing we do know, and we all agree on, is that the ILS business is a serious business, it is an exploding business, and Bermuda, as a leading insurance jurisdiction, not only do we have to be part of it, we have to be leaders in it.
Our participation in this new growth area is confirmed. We will be participating, we will be trying to lead it. We have a lot of very, very bright people in Bermuda involved in this, and they are going to get all the encouragement they need from the government of Bermuda.
WHAT ARE YOUR AMBITIONS FOR BERMUDA IN THE NEXT 10 YEARS?
CANNONIER: There are certain objectives that we have that are long term, especially 10 years from now. We are concentrating right now on solidifying the businesses that are there, then improving on the products that we do have.
We've got to get more people into the country, it is important that we get our numbers back up so that people are contributing to the economy.
On the business side we are seeking out opportunities for diversification, and what those are, but we just don't want to jump at every opportunity that throws itself to us. It needs to be well-thought-out and researched before we go in.
We are a world economy. It's not just Bermuda and the Caribbean. It's Bermuda and the world. We are surfing with the big boys, as they say. We have a unique opportunity right now.
The status quo is the enemy. We've got to be far swifter and more nimble about what we do, and precise. We have to be on the cutting edge all the time.