Aspen's chief executive discusses the business's work in developing countries, its treatment of capital markets and its hopes for renewed growth in the US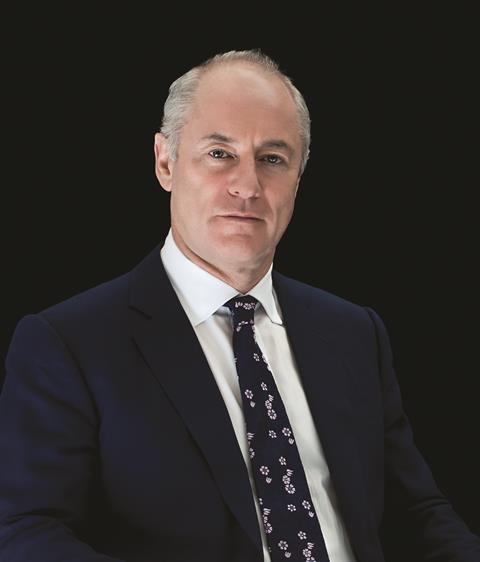 1 What challenges has Aspen faced so far this year?
Achieving adequate cost of capital, dealing with a changing regulatory landscape, and managing the shift in growth from developed to developing countries are the challenges facing Aspen and the industry at large.
These factors are built into our strategic thinking. We don't have instant solutions, but we have a strategy that recognises them. For example, the pace of economic growth varies across the world and this is what stimulates growth in insurance - we want our capital, people and licenses in place to benefit from that growth. Having said that, we are still focused on the lower growth markets as they are strategically important. We are not going to walk away from these, but we are trying to figure out how we can get more out of them. For example, in the US reinsurance market we are looking at areas such as the crop business and regional markets.
2 How is Aspen reacting to the influx of capital market players in reinsurance?
We have opened a business called Aspen Capital Markets (ACM), headed by Brian Tobben, who is going to help lead our efforts in leveraging our internal underwriting expertise and increasing our management of third-party capital. We are not expecting much business this year, but over the next five years the chances are that the influx of capital markets will grow. We want to be in a position where customers who want traditional solutions can go with Aspen and those that want non-traditional solutions through capital markets can use ACM.
3 Where can insurers find credible high-yielding investment options?
I feel emerging market equities are going to deliver the highest possible returns this year, closely followed by US and European equities. So public equity markets are where people want to be. I do not think government or agency debt or European financial credit is where people should be focusing attention. This is quite a contrast to a few years ago, when there was less capital around and people were more risk-adverse and would have not put their money in equities.
4 How much cost and time have you spent on preparing for Solvency II?
We have always had a capital model and there has never been a time when we have not operated in that way. What is frustrating is that the implementation date seems to keep moving. The delay and fuzziness about implementation is disappointing.
A lot of what we had to spend on compliance we were going to spend anyway. But my frustrations come from the fact that things work better when there are clear rules, deadlines and pathways to compliance - any slippage can cause problems for businesses.
5 How can the London market modernise?
Everyone always needs to be thinking about modernising, especially in traditional industries such as insurance. There is no simple answer and we are not in a position where anyone has got it completely right. London enjoys a great position based on hundreds of years of expertise, but it needs to accept that the rest of the world doesn't always want to send all its best business to London and that it could be cheaper and more efficient. While I commend the work of John Nelson (Lloyd's chairman) to put this higher on the agenda, nothing tangible has been done yet.
6 What are your priorities for the next five years?
Somewhere in the next five years I would hope to see a growing US market. When that happens we are poised to grow very rapidly. When the market starts growing
I expect we will be doubling the size of some of our US operations. The US is our biggest and our most important market.
In Latin America and Asia Pacific we have relatively small operations, but they are located in areas of rapid growth. I want to see our operations growing in those conditions. That will mean more exposure and more insurance and from that we ought to be able to grow significantly.
7 What are the inherent challenges facing Aspen when expanding into emerging markets?
The first thing you need to be aware of is identifying the needs of your customers, the different types of risks and the local cultures. The way business is done varies, so you simply need to hire people that understand it. I don't think you can fly people in and hope that in the course of doing business they achieve success. Pouring in technical expertise to support local knowledge is the way to achieve good results.
The man
Chris O'Kane has been chief executive and director of Aspen since he founded the company in 2002. He has more than 30 years' insurance and reinsurance experience, having begun his career as a Lloyd's of London broker.
He established Aspen as a Bermuda-domiciled insurance and reinsurance group with a team from Wellington Underwriting plc, a specialist insurance and reinsurance company quoted on the London Stock Exchange.
Under his leadership, Aspen has grown from its beginnings as a writer of UK commercial insurance and property and casualty reinsurance to becoming a New York Stock Exchange-listed company with total assets of $9.5bn. The company operates from almost 30 offices in eight countries and has more than 800 employees.