UIB's Middle East chief explains why a unified charter for standards in the MENA region will get rid of 'cowboy' brokers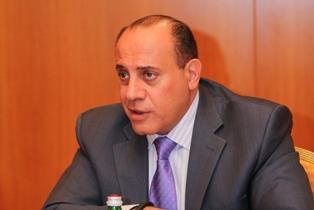 What are the challenges of dealing with different regulatory regimes across the Middle East North Africa (MENA) region?
The fact that there are different regulations across different territories always poses a challenge. Compliance with such regulations should be embedded within the leadership and management of a company. It needs to be embraced and become part of the corporate culture and in turn this filters down to the regional and local offices.
The difficulty arises when different countries' laws define a business function in different ways. A good example of this is that in certain countries the broker, as an intermediary, by law is the agent of the insured, yet earns commission from the insurer or the reinsurer. In some countries in the MENA region the broker is deemed an agent of the insurer rather than the insured. As a result this creates legal challenges.
There are a number of very good regulators across the region and they should be commended for the work they are doing. However, where issues arise is when certain regulators regulate in a knee-jerk fashion and do not widely consult before issuing new market directives. The issue is not with regulation, it is with enforcement.
You mentioned during the GR MENABroker50 event that there needs to be a unified charter for standards and professionalism in the regional broking community. Why is such a charter required and how should it look?
There are different standards being adopted by brokers in the region. While each individual business can play to its strengths, showing your clients that you are a reputable business to work with is just as important as the service you provide.
More needs to be done to establish some industry standards or 'a seal of quality'. Perhaps an entity needs to be created that can oversee the creation of this standard and then promote it within the community and restore the value of the services that an insurance broker can offer. For several years, in certain regions, the local word for 'broker' has been a dirty word and many people would often associate our industry with underhand tactics.
That is largely due to a few bad apples in our community that should be weeded out. The body would set a code of ethical conduct, as well as define what standards need to be maintained if one wants to be recognised as a leading professional insurance broker in the region.
What criteria should be created for this industry standard?
There are a number of best-practice criteria that would need to be established, but what it would all boil down to is that we need to improve transparency for the client and improve quality of standards. While sending this message to the market is one thing, the standard should be used to educate staff on the importance of compliance and ensuring that they adhere to industry legislation. What I would also like to see is that by improving standards we see the workforce achieving more industry educational qualifications.
I admire the clients charter that has been introduced by Biba in the UK. This document says that clients are entitled to certain rights and I want an equivalent in this part of the world. I was, cynically, recently asked to comment on whether certain so-called brokers were being used by certain local insurers to pass brown paper envelopes to induce prospective clients' chief financial officers, which the insurers could then disguise on their accounts as brokerage fees.
Angrily, I felt my chosen profession was being dragged through the sewer. But the worrying fact about the question was that I wouldn't have been asked if it wasn't happening. There are some local cowboys who continue to operate like this with a degree of impunity, yet those that suffer the denigration are the honest and transparent professional brokers.

Do you agree that the levels of talent and professionalism in the region cannot keep pace with the growth taking place?
There is not enough local talent in the region to support the rates of growth we are experiencing. But that does not mean that in a global market we cannot attract the right people to meet that demand. Some people think that all the talent is pooled in London. But talent can get on a plane and decide to live and work in a tax-friendly environment where there is better weather and better net pay. Talent is now mobile. Policymakers need to accept this.
With the MENA region only accounting for 15–20% of your business, what does the future hold for UIB?
Our book of business is now diversified, but still remains strong in the MENA region. The balance is roughly evenly spread globally, with offices in Latin America, Asia, Europe, and the Middle East.
Over the past few years we have focused more on growth rather than profitability. In fact, our shareholders have not received generous dividends because we have been reinvesting. Unlike many of our competitors, we have self-funded our growth, which has not saddled us with debt.
UIB is going into, and has good positions in, countries that are experiencing good growth rates. We are in Brazil. We do a lot of business with Russia, although we don't have a presence there. We have operations in India, and do business with China out of our Singapore office.
We are reaching the point where we also want to be thinking more about profitability. We continue to look for opportunities for further diversification, but this is now perhaps less of a priority.