Duperreault eyes Lloyd's expansion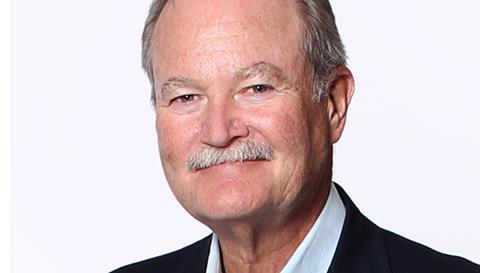 WHAT ARE SOME OF YOUR ASPIRATIONS FOR THE GROUP IN THE NEXT FIVE YEARS?
I think we have the building blocks now for the company. The operation in London, our US facilities. Both of them have to be fleshed out, they have to be developed, business has to be brought in, diversification, they've got to bring teams of people here in London. So that's what we'd like to see.
I don't want to forget about our great group in Bermuda. We are doing a terrific job, I'd like to see that continue to expand. But the Bermudian operations will be primarily re.
So the two wings, the US on the one hand and London on the other, are where the predominance of our insurance will be produced. That diversification balance is an aspiration.
Another is to take this relation that we have with Two Sigma, who are our investment and technology partners, to take that partnership and perfect the ideas that are coming out of that combination so that we can give real life to the possibility of doing some innovative work on the technology side of our business.
CAN YOU GIVE MORE DETAIL ON YOUR HOPES FOR HAMILTON'S LLOYD'S OPERATION?
Size matters in Lloyd's. You need to get to a certain level of activity to really cover the costs, as there is a certain fixed cost here. So that's first and foremost.
The sports business that we've acquired [Sportscover] is good, but it's a narrow area and not scalable. So we have to build out from there with other lines of business. Without being specific, they would be the more traditional fare that is a specialty of the Lloyd's market. We've already announced that we have a space team being developed, and you'll see other announcements over time about other teams being brought in.
YOU HAVE BEEN QUOTED AS SAYING THAT REAL INNOVATION IS MORE POSSIBLE IN THE PRIMARY MARKET THAN IN REINSURANCE. CAN YOU EXPAND ON THAT?
The reinsurance market has progressed quite well on data modelling, particularly on the cat side. But the innovation around the actual gathering of data is what is required.
The diversity of the insurance business is just vaster than it is in the reinsurance business. Not all of the business produced out there ends up in the reinsurers' hands. So you just have a larger pool of activity in the insurance world. So if you're looking at how to use the new world of technology to reduce cost, you've got a better chance there. You've got a bigger playing field.
WHAT DO YOU THINK WILL HAPPEN TO BERMUDA AS A DOMICILE?
The phenomenon of the cat business pricing coming down and the profits that were in the cat business being reduced, you don't see many pure reinsurance companies any more. You see companies that look for diversification. You're seeing them looking at the capital markets, first as a threat, now more as a partner, an ally. All of that says the reinsurance market is adjusting and changing to the profitability of cat business. That has sustained the profitability of entire reinsurance organisations. It has been disproportionally high compared to other areas. That might not happen, but it would be a logical approach to try it.
So is Bermuda a hub for reinsurance? I don't think it's going away. If you've got a new idea or way to get into the business you're more than likely to set up in Bermuda.
WHAT ARE THE MAIN POINTS THE INDUSTRY NEEDS TO DO TO SECURE TALENTED STAFF IN THE FUTURE?
It's a question of: do you accept that we need these millennial types in our businesses? The demographics say yes, because we are aging rapidly. You need them for other reasons too. They have skillsets that are needed in the new world we are living in. So you need to attract them, and to attract really good ones. The best chance of that is to have those steeped in these new ways being part of the process. If what we read about them is true, insurance is a wonderful place to work. Purpose, driven, we do good work, protect the world. What we have to do as an industry is maximise the environment where they can thrive. That means adapting to the way they do business and communicate.