Will Turkel of Allied World Re explains why many international (re)insurers are finding it hard to gain a footing in the Latin American market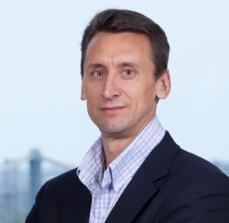 Despite Latin America fever hitting the insurance market, many international companies are finding it hard to gain a footing in the market. Will Turkel, senior vice-president and general manager for Latin America and the Caribbean at Allied World Re tells GR why this might be the case.
What commitment must international (re)insurers make if they want to succeed in Latin America?
Latin American premium growth rates have indeed been impressive with growth in both the underlying economies as well as higher insurance penetration. On the other hand, the registration and approval process in various territories can be quite costly for start-up operations and as far as acquisitions, local insurers tend to demand a high multiple of their book value. Overall, a foreign insurer must be prepared to make a substantial investment to gain access into the region.
Across the region, what are the common themes that (re)insurers have to deal with?
One common issue is a more restrictive regulatory environment whereby insurance superintendents are looking more closely at investments, catastrophe protection and reinsurance. Another feature is the interplay between international insurers, who may benefit from lower reinsurance costs and local insurers, who may have more flexibility and stronger local contacts. Finally, the extensive use of coinsurance has led to higher treaty reinsurance capacity and less need for facultative support (outside of specialty areas such as such as energy and aviation).
What role do various Latin American governments and legislative bodies play in helping growth for the (re)insurance market?
In certain territories, such as Brazil and Argentina, governments have adopted policies to ensure a strong local reinsurance presence which for certain risks has raised the cost of insurance. Another development has been higher minimum capital requirements for local insurers, which has increased solvency margins and confidence in the industry.
How best can governments and the (re)insurance industry work together to ensure adequate protection against natural catastrophes and to what extent do alternatives such as cat bonds have a role?
The accurate capture of insurance data (location, year of construction, number of stories, building material, etc) is fundamental in ensuring adequate catastrophic protection. Outside of Mexico, cat bonds have not been a feature in the market. As far as level of protection, catastrophe models have underestimated several key recent international losses (such as the 2011 earthquakes in Tohoku and Christchurch) and so insurers should probably purchase a margin above the indicated maximum loss.
What does the future hold for the Latin America (re)insurance market in 2013?
There is increasing interest from both insurers and reinsurers in the region which will probably lead to more competitive terms and conditions despite increasing demand in the region. On the other hand, we would expect property catastrophe rates to remain stable.