VIG Re chairman Johannes Martin Hartmann lays out his plans for the company's future and why Central and Eastern Europe still provides rich pickings for (re)insurance businesses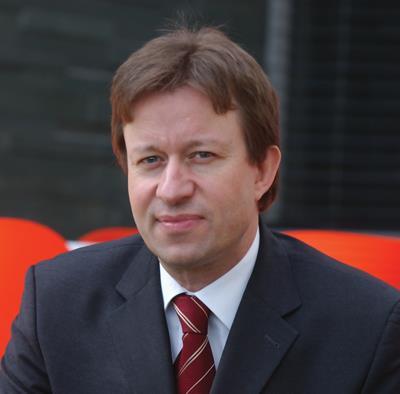 What opportunities are there for (re)insurers in the Central and Eastern Europe (CEE) region?
For primary insurance, it's fair to say that the CEE is still a high-growth market. Insurance penetration is still below what you would see in most European countries.
Although the region is suffering from the economic crisis, we expect that to be overcome, and these countries will benefit. So, fundamentally, this is an attractive region for insurers.
I see health insurance as a big opportunity. There will be a huge market for health insurance, because the quality of these services is far behind what you would see in the UK or in other countries.
You can also see that these countries are much more dynamic when it comes to new technologies and distribution channels than old Europe is. They are much more willing to buy insurance in new ways, through alternative distribution channels such as mobile phones.
From a corporate perspective, I think there is still a big potential in infrastructure, such as transport, rail, oil, sometimes even motorways, and construction will pick up when the economy recovers.
Energy is a big topic, and when it comes to natural resources, countries such as Poland and the Ukraine are big producers of food, so I would see that as attractive for the future.
Since joining the company last October, how have you found your time at VIG Re?
I have worked for most of my reinsurance career at Swiss Re - a very different company. I was mainly working on the CEE market, and VIG was doing an excellent job in the regions.
I was looking for a new challenge, and it was interesting to switch sides, because VIG was a big client of Swiss Re. It is still quite a young company, so it gives me an opportunity to shape it.
What are your short-term and growth plans?
Our short-term plan is to further explore our client base where we have small shares, then to upscale our share with existing clients and really become a known, respected and important player in the region.
We will make some small changes in our risk appetite. For example, we have not written any cat business, but that is something we will change, and we will upscale our facultative services.
The next step is to look more intensively to other markets, such as Turkey, Russia, Germany and Italy, where we already write some business but are not fully benefiting from understanding the local markets.
The strategic goal over the next five years for the external business is to be a top-three reinsurer in the region. We have a total premium income for 2012 of about $460m. Within five years that should be $800m.
What are the challenges you face in your role?
The biggest challenge is how to manage this growth. The company started with five employees, we did not have many processes, and we had very efficient communication because all the people were sitting together.
Integrating processes and getting proper control of the business is a challenge, without losing that entrepreneurial spirit and communication.
Another challenge is that, because we are a small company and we have Solvency II coming, discussions with our local supervisors are eating up a lot of management resources.
Also, again as a small company, how can we ensure that we have the proper technical knowhow? We rely on our relationships and we know the local markets, but how can we ensure we have that knowhow in a rather limited field - and that we do not make any compromises on technical underwriting standards?
So, we employed people from known reinsurers from the market, from competitors. And, going forward, we can get people from good universities. We are sitting in Prague, not in London, where it would be easier to recruit talent from the local market.
About Vig Re
VIG Re is a reinsurer based in Prague, targeting the central and eastern Europe region.
VIG writes long- and short-tail proportional and non-proportional reinsurance.
The reinsurer was founded in September 2008 after the Czech National Bank gave the company a reinsurance licence, making it the first Czech reinsurer.
VIG is rated A+ by Standard & Poors.
In 2012 VIG wrote $624.8m of gross premiums, made a profit after tax of $26.7m and had a combined ratio of 94.8%.
In 2011, the company wrote $387.7m in gross premium, and made a profit after tax of $21.5m.
The board consists of chairman Hartmann, and directors Claudia Stránský and Dušan Bogdanovic.
Karl Fink, Peter Hagen, Wolfgang Eilers, Roland Gröll, Peter Höfinger, Juraj Lelkes and Vladimír Mráz are all members of VIG Re's supervisory board.