TigerRisk's new London boss chats to Ben Dyson about why London is the next stop on the TigerRisk train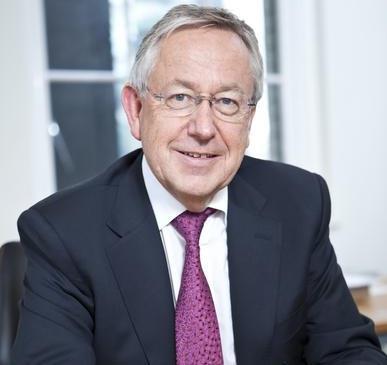 Q: How did the project come about and how did you get involved with TigerRisk?
A: I knew Rod Fox from his early days at EW Blanch. When I was at Claytons we used to do wholesale reinsurance business with all the North American brokers. I met Rod early on in his career. I recognised early on that he would be a man to watch – he was a very bright man and sure enough he rose rapidly through the ranks. We have always stayed in touch as we did some business with Blanch and then with Benfield.
BenWhen I touched base with Rod early in 2011, he told me about TigerRisk's progress, how it was doing and the fact that the company was considering coming to London. Initially it was looking at possible acquisitions and I was assisting with the due diligence on one of them. It became apparent that it didn't make sense to buy another broker – there didn't seem to be a good fit and TigerRisk decided the thing to do was form its own company.
We started the licensing process with the Financial Services Authority in early July . While that process was going on, I met a number of the TigerRisk senior staff and I was very impressed with the people I met. Rod then asked me if I would like to run the London office. I thought it was a great opportunity. I have always been very involved in the business. It has always been in my blood and I have maintained a lot of contacts since I left Claytons in 2007.
Q: What tempted you back into the business
A: Getting excited about the business again. There is an enormous amount of energy in TigerRisk. They have highly motivated experienced staff. They have started very successfully in the US. They have a great modelling and analytical team, which is vital in reinsurance broking and the have the capacity to be of valuable assistance here in London as well. It's put the spring back in my step. There is something exciting about starting something new.
Q: What will the principal areas of focus be?
A: At the start we are going to be very much focused on North American reinsurance, which is an area I grew up in, and also worldwideretrocession business. Those are two areas where there is substantial expertise within Tiger Risk in the US already. We want to build a team here in both of those areas.
Q: TigerRisk is already well established in North America. Why does it need a London office writing North American business?
A: The London market is an extremely important source of reinsurance capacity for the North American market. As with many other US intermediaries, TigerRisk wanted to start its own operation in London as it benefits its clients to have an "on the ground" presence here. TigerRisk got off to a great start in the US and realised it needed to get even closer to the London market. It is the next natural stage of its development.
Q: Why do you feel there needs to be more competition in London/Lloyd's reinsurance broking?
A: There has been an enormous amount of consolidation in the market, which started in the late 1980s and early 1990s. Roughly 70% of all North American reinsurance business now comes to the London market through the big three brokers. A number of underwriters in the market have concerns about too much business in too few hands as it weakens the underwriting process because of the control that amount of market share gives those brokers.
TigerRisk offers further distribution source. It is a positive development for the London market that there will be another reinsurance broker bringing business into it.
Q: What's on the TigerRisk UK agenda now?
A: We will be looking to recruit brokers and technical staff. An operations director will be joining us shortly. She has worked with a number of the technical staff at TigerRisk in her past employment. The company is very comfortable with her and we believe she will be a good bridge to building a seamless operation between TigerRiskUS and TigerRiskUK.
We want to find the right people to join TigerRisk. We are not taking a scattergun approach. We want experienced brokers who are very engaged in the business - brokers who have the ability to bring new and creative solutions to our clients. The new company will be an opportunity for brokers to join a privately-held company with a great team spirit, no political infighting and with the level of support in the form of modelling and analytical services they could expect from the big three.
Q: What size team are you looking to build in the UK?
A: I don't think it will be a huge team, but it will depend how the business develops. At the start we will make sure we have the right people in place to provide a proper service see how we go from there.