Mark Cooper and Songlin Chen on ambitions, local knowledge and surprises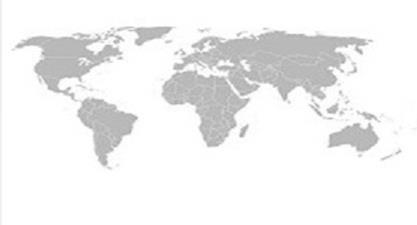 Following Lloyd's official opening of a Dubai office in March, GR interviews Lloyd's Dubai country manager Mark Cooper and Lloyd's China Beijing branch general manager Songlin Chen to find out more about the market's global plans.
What are your ambitions for Lloyd's in your respective countries?
Cooper: To fill the Lloyd's Dubai platform. We have room for two more businesses and then we will have reached capacity on the platform at 10 participants. This would be a fantastic achievement in our first year.
In parallel, we are working with the Dubai Financial Service Authority to find a suitable licence structure for the new Lloyd's entity which will shape our future operating model.
A further ambition is to develop more consortia and risk sharing as a Lloyd's market in Dubai. Traditionally, this is something that has been underdeveloped and we are keen to make this a key feature of Lloyd's Dubai.
Chen: Lloyd's has a long-standing reputation in China and business relationships going back several decades. Lloyd's has built a solid foundation in the Chinese market and I am glad to have joined as the platform enters its next phase of development. I believe the new Beijing branch will further strengthen and expand Lloyd's relationships and strong position in China.
China is a fast-growing market with great potential and I hope to see the Lloyd's China platform grow with the market. With more syndicates joining Lloyd's China, I believe it will become a vibrant hub for specialist insurance and reinsurance.
How have you found your role so far – what have been the biggest challenges?
Cooper: Hugely exciting and engaging. It has been an intense four months since I started and I'm delighted the launch programme and platform opening has been a success and we are now thinking about next steps.
Chen: I joined Lloyd's China in 2013 as the chief representative of the Beijing Representative Office.
Becoming branch manager is exciting, I will be responsible for business development activities in Beijing, maintaining and enhancing local trading rights. In addition to providing operational support to syndicates, I will focus on regulatory relationships, business compliance and market promotion in the region. The biggest challenge is the changing regulatory environment in China which we need to follow closely and maintain good communications with managing agents and our colleagues in London to ensure we operate compliantly and protect the trading rights and fair treatment of Lloyd's in China.
Has anything surprised you in your role?
Cooper: From an operational perspective the role is as I envisaged. However, the response that we've had to our launch has far exceeded Lloyd's expectations.
Chen: I don't think there are any big surprises but it is very different from my previous responsibilities in other companies. Lloyd's China is very unique and the only international hub of Lloyd's that is licenced as an insurance company. General operation and business underwriting are separately handled by the central team and managing agents, so a good balance and work synergy is vital for the platform to be successful in China.
How do you see the role of Lloyd's in the future of your region?
Cooper: I see Lloyd's working with brokers to help drive more specialism into the market. Middle East markets are heavily dominated by motor and health and there is a need to bring more product diversity, specialism and innovation into the market.
Lloyd's will do more to support the market by running a number of events throughout the year. We have already hosted two broker events as well as launching our Knowledge Series where we invited the market to participate in an energy claims seminar.
By developing consortia and aggregated Lloyd's capacity we can help to support local and regional brokers who often find challenges placing large specialist risks
Chen: Lloyd's is a well-respected market for local Chinese players to work with. However, we cannot be complacent, the Chinese market is changing dramatically and has become more sophisticated in terms of both the regulatory system and client base, not to mention the increasing market competition from both domestic and foreign participants.
So Lloyd's needs to think differently - as part of the Chinese market, not an outsider. There has been substantial demand for specialist risk, CAT products and bespoke solutions and this is only going to increase, so there are fantastic opportunities for Lloyd's in China, as long as we transform our long-term commitment into practical investment and actions.
Beijing is the fourth largest insurance market in China and hub for the major insurers and top brokers. There is room for Lloyd's syndicates to build a deeper understanding of this market and introduce more specialty expertise and products as well as innovative distribution models into the market.
How does the influence of your region seep into Lloyd's operations?
Cooper: It is important that Lloyd's works with the local market and understands the influences of the local region. Lloyd's will be influenced by what the region needs and we will be doing our level best to ensure that we add value and engage proactively with markets as they evolve and develop over the coming years.
Chen: China is one to the top of the strategic countries in Lloyd's Vision 2025. It is expected to be the second largest insurance market in the world between 2020 and 2030, and I believe losing China is losing the future for global insurers and reinsurers.
C-ROSS, the Chinese equivalent of Solvency II, will probably be the watershed of Chinese insurance industry, and the landscape of the insurance and reinsurance market in China will change because of that. We will work together with the market in this period of change to better position the platform for common benefits and goals.