Barbican's chief underwriting officer discusses challenges facing the reinsurance market, including the growing convergence with the capital markets, and why it is a good time to be part of the Lloyd's franchise.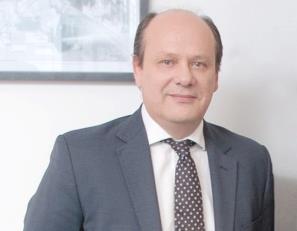 What are some of the challenges facing the reinsurance market at present?
One of the main challenges is the increase in alternative sources of capacity coming from the capital markets. That is mostly affecting the property reinsurance area. The key issue now is to understand as a traditional carrier whether or not this new capacity is going to be in the market only for the short term, until there are major losses, or will become a long-term fixture of our business. If the latter, then companies will have to embrace this new form of capital and look to change their business models slightly.
Will that inevitably mean more capacity and more competition?
The challenge is the same as it's always been really and that is understanding the value of the proposition, rather than the price. It's about making sure you understand what drives your own profitability, having a good underwriting and rating framework as a reference point for business decisions, and having the necessary discipline to ensure that you follow the rules.
How was that reflected at the mid-year renewals?
The mid-year renewal season was, as we expected, particularly competitive for Florida, where there was, on the property side, quite a degree of rate reduction across the market. Market commentators said prices were up to 15% off on last year. Although for a company like us, that's only a small proportion of our overall property reinsurance portfolio – we have other territories to balance that out. Generally, we've been seeing some gradual rate increases over the last 12 to 18 months. At the moment, we're expecting that pricing discipline will increase into the 1/1 renewal season.
We're still in a low interest rate environment – what does that mean for reinsurers?
I think that's something that we've been living with for a few years now – the benefits of investment income in the full underwriting equation are not there any more. We have to make sure that the simple margins of expenses and claims payments are smaller than the premium. I think the actual transaction of business becomes simpler because people aren't trying to factor that investment income and return into the overall equation.
Have you seen more demand for aggregate protection?
We have certainly seen an increase in demand on the property side and we think there will also be an increase on the casualty side in the long run. On the marine book the reinsurance portfolio needs to go through a transition period first – it's at a different stage in the timeline in terms of the product cycle. So what we expect to see with marine is an attempt to isolate key exposures and maybe treat them differently or separately.
How do you differentiate yourself in such a competitive market?
Lloyd's has a good reputation for being a consistent across the majority of the reinsurance segments. A key factor in this is the strength of the customer and broker relationship that assists business transactions. We proved how important that is ourselves when we set up our newly-formed special-purpose syndicate, which writes property reinsurance. The weight of the underwriter, their experience and their contacts were an important part of our ability to secure business. The ability to work with brokers in a flexible way, to provide a high level of service and creative solutions are key to our ability to help our clients.
What are your thoughts on Lloyd's future ambitions and Vision 2025?
Vision 2025 provides a clear picture of the market's plans for growth. Asia in particular is a very important part of this, with expectations that we will see significant growth in the region over the next 10 to 15 years – and there are a number of general economic indicators that are positive on this front. If we look at this from the perspective of individual companies, how they approach this market will very much depend on the type of organisation that they are and whether the time is right for them to make a concerted move into the region.
How is the reinsurance cycle changing?
Recent large events have demonstrated that there is now less of a direct impact of catastrophic losses in one territory on rates in another territory. For example, the Japanese earthquake and tsunami in 2011 did not have a significant knock-on effect on German pricing. If there was any one territory that could influence rate movements across the whole worldwide market, it's probably the US.