Ahead of next week's annual seminar in Seoul, the International Insurance Society's president tells GR why a changing global demographic should force insurers to adapt their business models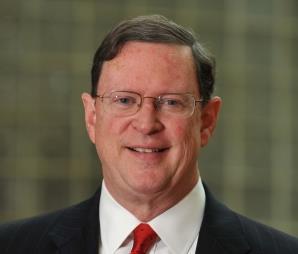 The theme for the 2013 annual conference is Future of Insurance. What does that future look like?
In my mind the future of insurance has to be viewed against a greying developed world and a population surge in the emerging world where within our lifetime 70% of the world's population will be living in cities, mostly coastal cities. The ageing of the developed world has huge implications for the life market while increasing urbanisation and clustering in areas that are exposed to extreme weather events has big implications for the non-life industry.
What do you think will be the hottest topics discussed at this year's event?
Ahead of each year's event I travel the world asking people what they want us to talk about. This year nearly every person I spoke to wanted to hear advice on how to navigate the current protracted low interest rate environment. This is an urgent issue for the industry to deal with. Another hot topic is understanding how changing global demographics are impacting the insurance industry. There is a lot of anxiety on this topic and I expect some good debates.
What is the biggest challenge facing IIS members in 2013?
Continued anxiety about regulation. There is a great concern not only about cost but also the senior executive time spent fretting about regulatory changes and the confusion about where it is all leading.
What one thing would you like delegates to take away from the event? And why?
I hope people are going to come away with a heightened awareness of the changing global demographic. This change needs to be understood in a way that businesses need to change their operating models. Amazon and Google are two examples of an evolving business model and their growth has been based on this concept. However, the insurance industry still operates with the same business model that they have used for the last 100 years. It is hard to think of an industry where businesses can survive with a century old way of doing business.
Why did the IIS choose Seoul as the venue for this year's event?
The last Asian annual seminar we hosted was in Taipei but we have had Hong Kong and Singapore events before. The brand of Korea has really gained traction in recent years and it is not just how hard Koreans work but it is the emergence of Samsung as a dominant electronics brand and the rapid evolution of Hyundai and Kia in producing high-quality cars. It is now the 12th largest economy in the world and they want to show off that it is a good place not only for insurance but for business in general and that really impressed us. The government wants the same growth plan for their insurance companies as has been experienced by their technology and automotive counterparts.
What are you looking forward to most at this year's event?
The global leadership panel is always my highlight. This year we have a great set of speakers in Bob Benmosche (AIG), Ludger Arnoldussen (Munich Re), Chang-Jae Shin, (Kyobo Life) and Mark Tucker (AIA). The chemistry and star power of that panel will be a great start to the conference.
GR is an official media partner of the IIS Annual Seminar.
To register for the event, click here.