Reinsurer's regional chief on his plans for Munich Re and the current market challenges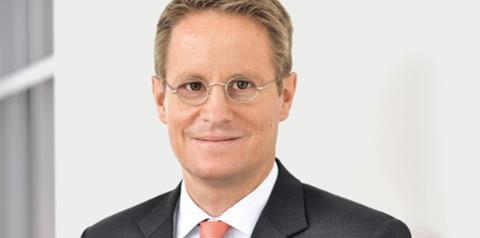 Munich Re Middle East and Africa chief executive Bernd Kohn gives his take on the reinsurer's plans for the MEA region, as well as discussing some of the current market challenges.
What are the priorities for Munich Re in the Middle East and Africa over the next five years?
In all markets we strive to live up to our value proposition as a 'growth partner' and complex risk taker and of course support our clients in times of need by paying claims in a timely manner! This has been in the DNA of Munich Re for almost 140 years.
Especially in heterogeneous markets like in the Middle East it is important that we support the individual needs of our clients by providing our expertise, e.g. on the engineering or actuarial side via our tailor-made trainings. Often we are also asked for product-concepts, pricings and wordings from other markets to contribute to the innovation on a local level.
Further, we see an increasing demand for capital management solutions triggered by regulatory changes, rating activities or M&As.
In any case the key is to be close to our partners and to understand their needs in detail.
As the supply of capacity looks set to continue to grow in the region, to what extent is Munich Re exploring opportunities to develop new products to stimulate demand?
We have always been very active in exploring opportunities in the MENA region, which helped us to conclude several innovative transactions. The new element is often part of the reinsurance structure, e.g. parametric covers, funding solutions, loss portfolio transfers and financial derivatives. However, we also increasingly support clients to enter into new classes of business where in-depth direct insurance know-how is required, e.g. in cyber solutions or innovative features of personal line products.
What do you think will be the biggest challenges for the MENA reinsurance markets over the next 12 months?
The effects of political turmoil, instability and international sanctions in several MENA countries still keep these markets inaccessible, unfortunately setting back their economic development by many years as a result.
Another effect related to this situation is the slow-down of the desperately needed regulatory development in the region. We all know how important a healthy financial sector is for a sustainable economic development. This includes well-capitalised insurers which apply professional economic principles in their capital management, risk taking and overall business conduct and protocols. In other parts of the world we have observed significant problems in the industry when a weak regulated market was affected by external shocks.
It also needs to be seen how the current low oil prices will affect budgeting in the GCC area. For many players in the MENA region, construction business is the main source of income. Cutting government spending would therefore have a negative effect on the achievement of targets.
With an average retention rate of 66% in the Middle East, what needs to change to reduce rates?
The net retention of insurers reflects the composition and nature of individual markets. For personal lines the insurance penetration continues to be low, with compulsory motor and medical dominating the portfolios. Since these product lines are short-tail and less volatile in nature in the MENA region, retention levels are accordingly on the high side. However, we increasingly are asked for solutions to manage the inherent accumulation risk and risk of change of such portfolios.
For commercial lines in property and engineering we consider the retention rates to be rather low. Insurers could gain net growth by increasing their retentions, and capitalisation levels would often allow them to do so. However, significant expertise needs to be built up to achieve this level of risk appetite. Something a professional lead reinsurer is able to provide to build a strong partnership that can be superior in a competitive market environment.
The region's insurance market experienced a high compound annual growth rate of 16.8% in the period from 2006 to 2012, but this was not reflected in reinsurance premiums. At 1 January we saw rates in the market continuing to soften. What are the factors behind this? Insurers becoming increasingly sophisticated and retaining more risk? A lack of losses in 2014? Or a combination of these factors?
A large share of this growth is driven by compulsory insurance regulations for motor and medical cover. Naturally most of this business is retained and only a small non-proportional share finds its way into the reinsurance markets. In that regard, it is interesting to observe that subsidiaries of multinational insurers usually show better results for retained business than local companies. This is due to the global product, process and claims handling know-how that multinationals can transfer to their subsidiaries. Obviously domestic players without such a backing would have the opportunity to access similar knowledge via arrangements with global reinsurers.
As for the recent January renewals, we have seen a sufficient level of technical discipline in the Middle East since all players have to focus on underwriting profit in this low interest rate environment. Especially loss-affected programs showed clear corrections and even capacity cutbacks in some cases.
Many will agree that a strong regulator is good for business, but what is strong regulation in your opinion? And should reinsurers do more to help regulators?
Regulators are protecting the financial services and the insurance industry especially because they are the backbone of a healthy economic development. Therefore it is essential to prevent defaults or insolvency. There are many risks unrelated to underwriting that can trigger adverse major impacts on balance sheets. Thus, the implementation of enterprise risk management frameworks and capital models is most important for identifying these risks.
We have seen good actions taken by Saudi Arabia, where SAMA introduced requirements of actuarially-backed pricing and claims reserving, as well as risk and capital management requirements. In February this year, the United Arab Emirates (UAE) Insurance Authority introduced new rules covering financial, technical, investment and accounting aspects. There is certainly more to be done, but we consider regulators in the KSA and the UAE to be on the right track and we hope that other regulators will follow their lead.
Further, there is the aspect of consumer protection and safeguarding the interests of policyholders by making sure that insurance companies can keep their promises on a daily basis.
International reinsurers can support regulators by sharing experience from international legislative practices and providing a view of local markets from a different perspective.
What lessons can the MENA reinsurance markets learn from other developing regions such as Southeast Asia?
Both regions are obviously quite dynamic but also very heterogeneous. However, I see many similarities in the underlying market drivers, e.g. the importance of the energy sector, ambitious infrastructure projects, the emerging private lines segment, the increasing maturity of the industry regarding professional standards, regulation and technical profitability.
My general recommendation is to always look out for best practices and success patterns around the globe. It is a tremendous advantage if you can avoid the painful learning curve others have experienced and have a fresh start