From his first job in freezing Canada, Hennessy looks back at his career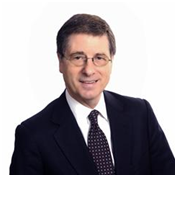 Describe your first day in the insurance industry
I left university and decided to live in Canada. I didn't know what to do, so took a job as a management trainee in Toronto. My first job was with Eagle Star. I began in casualty underwriting and not long after was transferred to Edmonton, central Canada. I remember this well, as the temperature was -26f. Despite the temperature, I had a fantastic time in Canada. I suspect that if this wasn't the case I wouldn't have stuck it out in the insurance industry.
What do you know now that you wish you had known when you started in the industry?
If I'd known that certain lines of business were going to become extremely important, such as D&O, I might have prepared myself – and probably made a lot more money. But I believe there's no need to look back – just work hard, known your subject and be as professional as possible. In my early career I was more focused on doing a good job, so perhaps I wish I'd been more ambitious.
Describe your most memorable meeting.
It was at an insurance event during my time with Chubb, when I had the opportunity to meet and speak with [former US secretary of state] Colin Powell. He was somebody who has true leadership qualities – you feel important and valued when spending time together.
When was the last time you said sorry?
I probably do that pretty frequently. There is no harm in saying sorry when you've made a mistake. As a leader, one has to have the ability to say sorry.
What is the biggest challenge facing the industry?
To identify the biggest challenge is difficult, but the new capital coming in driven by low interest rates will be a disruptive factor in the long term. Not necessarily only in terms of increased competition but because of the way insurance may be transacted in the future. But from an underwriting standpoint, the commoditisation of underwriting and the panels of brokers is a major risk.
If you didn't work in insurance, what would your dream career be?
It would be something completely different. I have always been fascinated by ancient civilizations, so maybe some sort of classical history archeologist.