From the eurozone crisis to global catastrophe, BNY Mellon's head of EMEA insurance services discusses the challenges facing the international insurance sector this year and how businesses can manage their risk exposure while turning a profit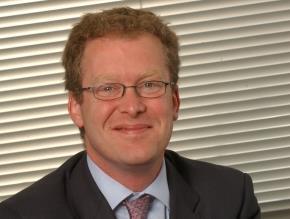 At the end of 2012 you told GR that the search for yield and an increasing focus and awareness of risk will dominate 2013. Have your thoughts changed?
No. Risk is still high on the agenda. Taking Cyprus as an example, the crisis with that country refocused everybody's minds and insurers began looking at the inter-connectedness of the European market and how sovereigns states are connected and what the knock-on effects are when things go wrong.
In terms of yield, the search continues. Quantitative easing is increasing and more regions are engaging in it. Hence, it is becoming ever-more difficult to find yield and there are more people chasing that yield.
How can investment managers help insurers in the current low interest environment?
They can help in a number of ways, particularly in the area of liability-driven investment solutions. These can be used as a basis to discover the insurer's liabilities and risk appetite and also its available capital.
With those benchmarks you can then look at the risks in its portfolio, such as unrewarded and unintentional risks. By getting the whole picture of the insurer's risk appetite, the investment manager will be able to bring a wider range of asset classes to the table to help diversify the insurer's sources of risk and return.
How attractive is it for insurers to broaden their exposure within the fixed-income markets?
Diversification is a key component of building an insurer's efficient investment frontier. You have no choice but to look for multiple sources of risk and return. Loans are a good example of diversification. Insurers need to pay a lot of attention to syndicated loans.
These types of loans are still offering a decent yield for the risk you are taking. However, it does depend on the size of your portfolio. You don't want to invest too much of your portfolio in one asset class, for example. However if you do have a sufficient amount to invest, then syndicated loans may be for you. Doing this would give an insurer exposure to a number of asset classes and would likely result in a greater yield than more traditional methods such as investing in a collateralised loan obligation.
What are your thoughts on the capital market investment in the international insurance market?
Everyone has seen the increase in catastrophe bond issuance over the past few years. Cat bonds and insurance-linked securities (ILS) in general appeal to (re)insurers because they are collateralised structures and, as a result, get better capital relief under the various risk-based capital regulatory regimes that are coming into force. But the capital markets are interested in them, too, because they throw up a decent yield and they are largely uncorrelated with other asset classes.
Is it here to stay or will it disappear if conditions change?
If overnight yields suddenly increase by 200 basis points then I would expect that this interest in ILS as an asset class would wane. However, I don't think this is going to happen. I feel we are going to be in a period of low interest rates for some time to come. If we stay in this environment then expect to see more capital enter, but that will only happen if the reinsurers start writing substantial new catastrophe risk and hence either need access to new capital or tools to lay off their risk – that will have to be in markets such as Latin America and Asia Pacific. I think ILS will grow over time and I expect reinsurers to better embrace this growth.
What will be the biggest issues facing insurers for the rest of 2013?
Macroeconomic uncertainty and contagion are high among their concerns. Off the back of the uncertainty of certain states within Europe, insurers now have a much clearer understanding of their counter-party and credit risks than they did before the financial and sovereign debt crises.
Regulation will also remain an issue for the rest of the year. By focusing on policyholder protection, rather than appropriate risk sharing, it could be argued that regulators risk throwing the baby out with the bath water. One issue facing insurers is that, with low investment returns, they have to focus their attention on their underwriting profits. As a consequence, insurers are looking at taking cost out of their operations.