Reinsurers bore the brunt of the widespread US droughts of 2012, with Munich Re being one of the worst hit. GR spoke to Munich Re board member Thomas Blunck about the effect of the drought and other key issues facing the industry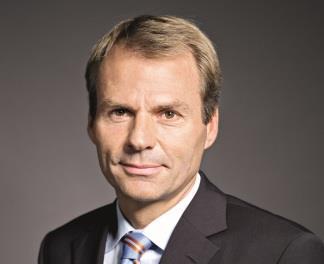 What has been the effect of last year's US droughts on business and the wider market?
In Q2, we expected a loss of close to the $200m mark, with a combined ratio of 120% to 130% in agricultural reinsurance. This estimate still applies. The final figure will be known only after harvesting is finished, the prices for the crops have been fixed, and we have received all of the relevant information from our clients.
In agricultural business, you have to take into account the specifics of the multi-peril crop insurance system in the US. The existing system of a private-public partnership with a regulated scheme will take this loss into consideration in the upcoming year. In other words, the prices of primary policies will reflect the loss, which means price increases in future years.
It has been a loss for many players, on the primary insurance as well as on the reinsurance side. Nevertheless, I think capacity in the market will remain roughly the same. As Munich Re is primarily a quota share reinsurer, we will benefit from the increased prices in the primary market.
What are the main pressures and challenges for reinsurers in the trade credit and surety market?
The main topics are the recession, the euro crisis, the fiscal cliff in the US and the knock-on effects that all of this could have on the different regional markets in terms of default rates in clients' underlying portfolios.
Our expectation is that for the next one or two renewals there will be a flat development of the existing margins and prices. The most important growth areas are linked to the different regional markets. One of those markets is China, the other is Brazil, and there may be smaller opportunities in some European markets, but fewer opportunities in the US.
What is Munich Re's strategy on cat bonds, given the large volume it placed last year?
Our management philosophy is that we can fully carry on our balance sheets any capacity we offer to our clients without any need for retrocession or capital market support. We don't want to make our business and the capacity offered to our clients dependent on the development of either capital or retrocession markets. Therefore, we only place a little bit of retrocession and a small amount of cat bonds, and we place this only if we can make a price arbitrage gain. That means, by placing retrocession or cat bonds, the prices we have to pay at the back end are lower than the margins we gain at the front end with our clients.
We have a continuous annual programme in place where we combine traditional retrocession with cat bonds. We focus the placement of cat bonds on peak risks – risks where Munich Re has the highest exposure. Usually the return period of risks transferred to the capital market via cat bonds is higher than in traditional retrocession. Traditional retrocession is placed for events with a return period of somewhere between 20 and 40 years. Cat bonds tend to be placed in a range of between 70, 90 and 100-year return period. Therefore, the combination of the two tools is pretty efficient.
We have an existing programme of cat bonds that we place on an ongoing basis, called Queen Street. We might expand this further, but it depends on prices. If it becomes too expensive, we can easily refrain from placing bonds. We can carry all the capacity we offer to our clients on a gross basis.
Looking ahead for the next five years, I think the cat bond volume will continue to increase. But as a whole it will remain a niche market without any major effect on traditional reinsurance.
How did the specialist part of the business perform last year?
Agriculture will make a loss, but in the medium term and in 2013 we expect to make a profit if we have benign weather conditions. Last year aviation and space posted very good results. Trade credit and surety was exposed to two or three major losses that diminished the results a little. Our direct industrial business is performing very well.
Overall, they contributed to the group's result in the first three quarters of 2012, with the agricultural losses the only negative.
We are striving in special lines for a combined ratio of somewhere near 95% over the cycle, and we hope that we will increase the business volume as well. But that depends mostly on price development in the markets, especially for the direct industrial business and aviation.
We see good growth opportunities in agriculture, as so far only about 20% of agricultural land worldwide is insured. Growth in direct industrial business will mainly be driven by innovative products.
What trends do you see in the aviation and space markets?
Space insurance is a very specialised type of business because a lot of experience and knowledge is required. Each policy is customised and is therefore not exposed that much to competition and price erosion. Although there is overcapacity, we have a very strong market position. And because space insurance is service-intensive and a differentiated product, we can detach ourselves from the competition to a certain extent. In aviation, especially the airline business, it is different. It is a commodity that is being offered and therefore competition is strong. If prices were to reduce further, as we expect, we would also reduce our exposure and limit our capacity to those few accounts where we think business is still attractive.