The new Aspen Re CEO speaks with Global Reinsurance about making a big splash in a crowded marketplace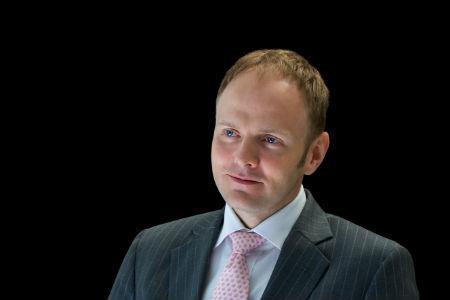 After four years as Aspen Re's managing director for Asia Pacific, Thomas Lillelund was appointed chief executive of Aspen Re, succeeding Stephen Postlewhite, in May 2016. Lillelund entered the role with a truly global view, having lived and worked in Latin America, North America, Europe, Africa, Middle East and Asia, and despite the challenges faced by the industry still sees reinsurance as an exciting space. Global Reinsurance publisher Jack Grocott finds out why.
Describe the first months in the CEO's seat
To be offered this global role was a real honour and a tremendous opportunity. Aspen Re is a fantastic business which has built a strong record of success over many years and has shown an ability to thrive in a wide variety of market conditions.
Over the last few months, I have been able to undertake a period of review that involved looking at all the things we do well but also what can we do to future-proof the business. In taking this role, I have been able to interact with customers and staff from locations and offices I had previously not met. Soliciting ideas for change and improvement from colleagues around the world has been a real highlight.
I am really excited about the future for our business as we continue to demonstrate our ongoing commitment and relevance to brokers and clients by helping them understand and mitigate risks through innovative solutions created by our talented underwriters.
What is your vision for the business and what lessons did you learn from your time in Asia?
There are a lot of things you can take from Asia that are universal. Asia is unique - it is a very diverse region from an insurance perspective ranging from mature buyers to companies that are young and still navigating the world of insurance. Additionally, Asia has diverse regulatory regimes from an oversight, regulation and solvency perspective. Asia was a good learning ground for me.
Aspen Re has a well-established global footprint and we sell a broad range of specialty, property and casualty products. Part of my mission is to see how we can continue doing this even more successfully long into the future. We are undoubtedly facing tough market conditions which is putting pressure on us and the industry as a whole - to manage this, we have to focus on our core offering of maintaining intimate client relationships.
The client is at the heart of everything. While this may sound cliché, people come to Aspen because of the relationship they have with our people, the quality of our insight, and our consulting philosophy and approach. Having said that, what worked in Asia is not always going to work in other regions so for me the challenge is merging and unifying best practice globally. Our approach is not just about outfoxing our competitors but by providing clients with a trading partner that adds real value to their business as opposed to just risk transfer.
Aspen is by no means the largest reinsurer in the world, how should the business adapt and evolve to ensure relevant in a crowded marketplace?
I get asked this a lot and there are a number of ways to respond. Despite our size, when compared with bigger reinsurers, our capital and credit rating gives us a ticket to the dance. Once we start dancing and showing off our moves, the energy to deliver is what makes us stand out. However, I am yet to encounter a situation where our size or rating has limited our ability to do business.
People who interpret relevance as scale and nothing else are missing the point. Relevance is having a global footprint and understanding the markets our customers trade in. Ensuring we have a product suite that satisfies the buying needs of our client base is of vital importance as well as having the technical capability to quote and lead on any line of business.
Read the full interview in this year's Global Reinsurance Monte Carlo RVS Special Autumn Edition