What will it take to raise premiums in the notoriously soft market?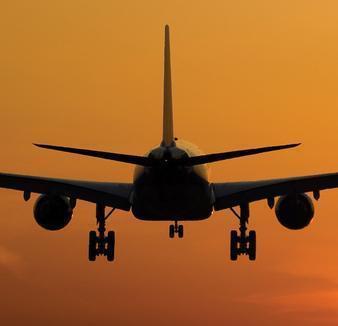 The aviation market was a genuine surprise last year. Until recently, many analysts felt sure that significant losses would prompt the notoriously soft market to finally harden up, but in the end competition and capacity seem to have proved them wrong and kept premiums low.
Last year was certainly not short of aviation losses. On March 8, Malaysia Airlines flight MH370 disappeared off the radar with all on board, and has yet to be found. In July, MH17 was shot down over Ukraine killing all onboard, while in December, AirAsia Flight QZ8501 plunged into the sea.
There were also significant losses in Libya last July when planes were damaged in fighting at Tripoli airport.
"People said that [these events] would be a game changer in terms of pricing," said McLarens Aviation group director, claims, Paul Clark. "But because of the capacity available in the market this may not have happened. In the end, against expectations, the market took the hits, kept calm and carried on.
"One of the main things influencing the market at the moment is the capacity," says Clark. "Aviation insurance is an interesting area for people with money to invest in and there is a considerable amount of overcapacity."
In addition, claims, particularly in the aviation war market, have been low for years. "Insurers will have benefitted from relatively low loss levels during this period and presumably made some money," says Clark.
With money in the system, it seems that, at the end of the renewal season, capacity has largely outbattled claims – partly because of the unusual pattern of losses.
"One of the interesting aspects of all this is that two of 2014's major losses affected the same airline [Malaysia Airlines], leading to a division in the market between those who were affected, and those who weren't," said Willis Transportation head of sales and marketing Steve Doyle.
Those markets that did not suffer the losses were more interested in renewing at similar rates or even using price to increase their market share, which put pressure on the other markets to keep their prices low.
"The uniqueness of the double losses allowed us brokers to exploit the untouched markets to bring about a less dramatic change in direction than would otherwise have happened," said JLT Specialty aerospace division chairman Nigel Weyman.
However, the war market was a little bit more unpredictable than the hull and liability markets. Here losses are usually zero, year on year. "All that changed this year, there were very large losses and the underwriters were really pushing for large increases as a result," says Weyman. "At times, several hundred percent, although this did settle down to a level even the airlines were happy with."
Underpinning this optimism is the fact that the background growth trend in aviation is excellent: "Technology will continue to drive safety and capacity in the air," says Clark. "The safety factor does of course affect the price of insurance and enables insurers to differentiate between good and not so good risks. This drives the influx in new financial capacity.
"The year-on-year increases in new airline start-ups demonstrate that there is a great future for aviation as a means of moving the global population safely and efficiently."
Despite Ebola, the rise of Isis and events in Ukraine, a soft market has endured, and looks set to stay soft into 2015 and beyond.
"The ability of airlines to react to the challenges the world throws at them is quite incredible, and the insurance industry, likewise," says Weyman. "The only spectre that overhangs the sector is really the unexpected losses, and even here, 2014 showed that the market can cope."