Contrasting realities and unchartered territory summed up Willis Re and JLT Re's broker perspectives on 1/1 renewals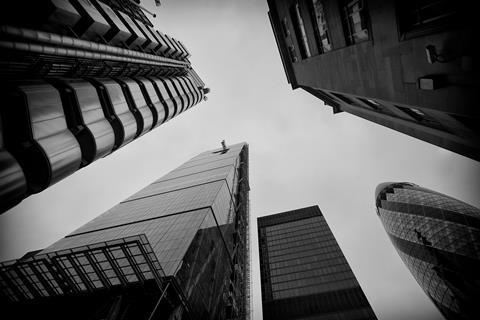 Reinsurance renewals looked stable at 1/1 this year, despite two years of heavy catastrophe losses.
The overall picture of stability belies mixed fortunes for different accounts, and an abatement of growth in insurance linked securities (ILS) investment.
"Sustained capital inflows have offset mounting pricing pressures to bring relative stability to the reinsurance market over the last several years," said David Flandro, global head of Analytics at JLT Re.
"Record levels of dedicated sector capital at year-end 2018 once again helped ensure continued, plentiful capacity across most lines at 1 January 2019," said Flandro.
Loss-hit accounts unsurprisingly saw the biggest pricing rises for their reinsurers, according to both JLT Re and Willis Re renewals briefings.
The difference between aggregate stability and this pricing gap within was described as "contrasting realities" by Willis Re, suggesting many reinsurers are placing emphasis on the quality of client counterparties.
Renewals defied early expectations of post-loss firming for the second year running, as reinsurers' desire and ability to underwrite risks despite pricing concerns remained healthy overall, according to JLT Re.
JLT Re echoed that rate increases were restricted to classes suffering sizeable losses or where performance has deteriorated.
Broadly flat
The international property catastrophe market suffered major loss events, particularly in the US and Japan, cumulatively costing re/insurers more than $80bn globally, said JLT Re.
Cat losses were led by hurricanes Florence and Michael in the Atlantic, and typhoons Jebi, Mangkhut and Trami in the Pacific, plus flooding in Western Japan and the Californian wildfires.
JLT Re's risk-adjusted global property-catastrophe reinsurance rate-on-line index fell by 1.2% at 1 January 2019, after increasing by 4.8% at 1 January 2018.
The latest modest decline leaves the index below levels recorded in 2016. JLT Re noted the cost of property protection remains competitive with global property-catastrophe pricing approximately 30% below 2013 levels.
Ed Hochberg, CEO of JLT Re North America, said: "Despite another active catastrophe year in the US, property-catastrophe rate changes were modest at 1 January 2019. Loss-free layers saw relatively muted movements, typically falling within a range of flat to down 5%," Hochberg added.
The US casualty reinsurance market showed early signs of tightening, JLT Re noted, as reinsurers navigated an uptick in loss ratios and increased frequency of severe losses.
The European casualty picture was similarly difficult, leading to cautious risk appetites among reinsurers.
"Specifically, commercial auto, professionally liability, medical malpractice, per person workers' compensation and umbrella/excess casualty all experienced more challenging renewals than in recent years," said Keith Harrison, CEO UK & Europe, JLT Re.
However, large losses within other property and specialty lines were offset by "abundant capacity" JLT Re said.
ILS growth halted
The continued glut in capacity hides challenges within the ILS market, which Willis Re said faces a more comprehensive test in the absence of a major pricing uptick following significant loss erosion for some funds in both 2017 and 2018.
Some funds are challenged in attracting new investors, while those funds with the best track record continue to attract investment. Meanwhile traditional reinsurers continue to modernise, look for efficiencies, and hone their business models.
Capacity constraints in the retrocession market, the bulk of which is provided by third-party investors, dominated the 1 January 2019 renewal narrative, JLT Re observed.
The reinsurance broker noted that the quantum and timing of 2018 catastrophe losses was such that a sizeable portion of retrocession capital was trapped for a second consecutive year, JLT Re said.
"In addition, investor appetite softened in the fourth quarter, especially when compared to the same period in 2017. Appetite had been moderating throughout 2018 due to lower-than-expected returns and loss deterioration from 2017 events," the reinsurance broker added.
Retro rates rose by double digits on loss-affected layers at 1 January 2019, but the overall pricing picture was more nuanced than the previous year, according to JLT Re, as distinctions between occurrence and aggregate covers and traditional and ILS markets became more pronounced.
"Crucially, early JLT Re analysis indicates that alternative capital growth in 2018 abated for the first time since the global financial crisis," JLT Re said.
"This is consistent with the tightening observed in the retrocession market as some investors pulled back allocations due to what were perceived as disappointing returns throughout the year, continued loss creep from Hurricane Irma and another series of costly catastrophe losses in 2018," the reinsurance broker added.
A costly two years
The flat market picture is even more striking because 2018 registered as the fourth most costly cat loss year ever in real terms and follows record insured catastrophe losses of $150bn in 2017.
While 2017-2018 constitutes the most costly two-year period ever for insured catastrophe losses, although they are unlikely to come close to challenging the combined, inflation-adjusted, reinsured losses sustained in 2004-2005, JLT Re said.
"In the immediate aftermath of the 2017 catastrophe losses, many observers felt the measured reaction of the reinsurance market was a clear sign of a changing structure and maturity," said James Kent, global CEO, Willis Re.
"Others more cautiously suggested time was needed to properly assess the impact of 2017 events. In the wake of the high loss activity during the second half of 2018, early renewal negotiations have proved prudent, while pricing in the primary market has given reinsurers some cause for optimism in light of the increased pro rata cessions from clients," Kent added.