But Asia's rapid economic progress threatened by extreme natural disasters, reports Aon Benfield Securities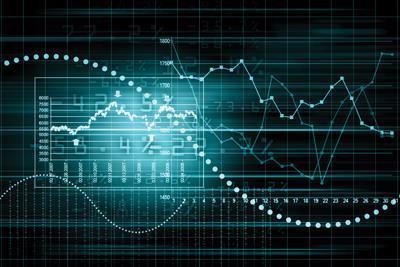 A review of the key trends in the insurance-linked securities (ILS) market by Aon Benfield Securities reveals that annual catastrophe bond issuance reached $6.7bn as of 30 June 2013.
The report Capital Revolution – ILS Market Expands to New Heights also states that total capacity of all catastrophe bonds active in the market (also known as 'on-risk') had reached a record $17.5bn, surpassing the previous record of $16.2bn at 30 June 2008.
A total of 27 transactions – including three deals from the life and health sector – closed during the 12-month period under review, with indemnity-based transactions accounting for more than half of the property-catastrophe bonds issued.
The ILS market continues to provide enhanced coverage relative to prior years, including coverage for hard-to-model perils and longer risk periods.
Cities at risk
The report reminds the market that, according to the Special Evaluation Study of the Asian Development Bank's Response to Natural Disasters and Disaster Risks, four of the five cities classified as at extreme risk among the world's fastest growing urban areas are situated in Asia.
It also states that the Asia region experienced six of the top 15 costliest global economic losses since 1950, but that because of a relatively low insurance penetration, insured losses in the region were much lower than those seen in more mature economies, such as the US.
Low insurance levels
"Low levels of insurance can exacerbate the impact of natural disasters, and Asia's rapid economic progress may become inhibited due to its preponderance of extreme natural disaster events," the report warns.
"Despite increased interest from Asia Pacific sponsors, there was no new issuance in the region for the 12-month period ending 30 June 2013. As discussions with potential sponsors continue, and concerns over adequate coverage persist, we expect new transactions will be brought to the ILS market in the near future."
Chief executive of Aon Benfield Securities Paul Schultz said that in the 12 months under review, the ILS sector had witnessed large capital inflows from existing and new investors.
Given the strong demand for ILS products, we believe the 2013 calendar year could prove to be an inflexion point for the sector'
"Since the beginning of 2013, an estimated $3bn in new capital has flowed into the ILS market," he said. "Sponsors launched new issuances to satisfy this investor demand, which resulted in decreased spreads and brought the pricing of ILS into the realm of the traditional reinsurance market.
"Given the current strong demand for ILS products, we believe the 2013 calendar year could prove to be an inflexion point for the sector, with momentum for new issuances continuing to build as investors and sponsors seek to leverage the favourable market conditions."
Aon Benfield Securities forecasts a full-year 2013 ILS issuance of between $7bn and $8bn.