RMS chief reviews his career in cat modelling and reveals the last time he said sorry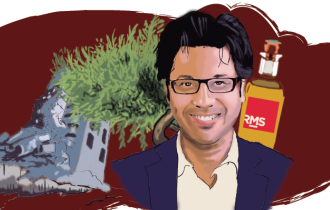 Describe your first day in the cat modeling industry
Wow, that question takes me way back! I wrote the business plan for RMS while still a graduate student at Stanford. Back then, the "cat modeling industry" was still a bit of a dream!
What do you know now that you wish you had known when you began your career in the industry?
Over the past 25 years I have kept learning how to be patient. Making an impact takes time, and lasting positive change comes from persistence and at times perseverance.
If you had one possession to insure what would it be?
It would be helpful if earthquake insurance was more prevalent in California. I do have coverage, but most of my neighbors don't. Most feel it is expensive and offers limited coverage. What's the point if rebuilding if your neighbors can't? We need some industry innovation on this front!
What do you think are some of the biggest challenges facing the global insurance industry?
The industry needs to be more innovative. Insurance is vital to a resilient economy, yet as we globalize more of what we do as a society slips out of reach of traditional re/insurance products. We need to increase our relevance or risk marginalizing the problems (and solutions!) of the future.
Describe your most memorable meeting
I can think of several after we released RiskLink v. 11 and significantly increased our modeled risk for US hurricane exposures.
If you didn't work in cat modeling, what would your dream job be?
Making olive oil! I have a wonderful grove of trees. Even today, taking care of the trees and making the oil helps keep me grounded and sane.
Whom do you admire in the industry?
The many leaders who mentored me when I was young and continue to provide guidance as we reach once again to change the status quo.
When was the last time you said sorry?
Quite recently, when I apologized to my 1,000+ colleagues at RMS for the delay in RMS(one). It was my responsibility to launch on time and I let them down. We are now all aligned and will deliver in 2015 and significantly increase our ability to add value to our clients.